Republicans Put Their Stamp on Budget Agency
GOP names Keith Hall to head CBO, the Hill's most important fiscal referee.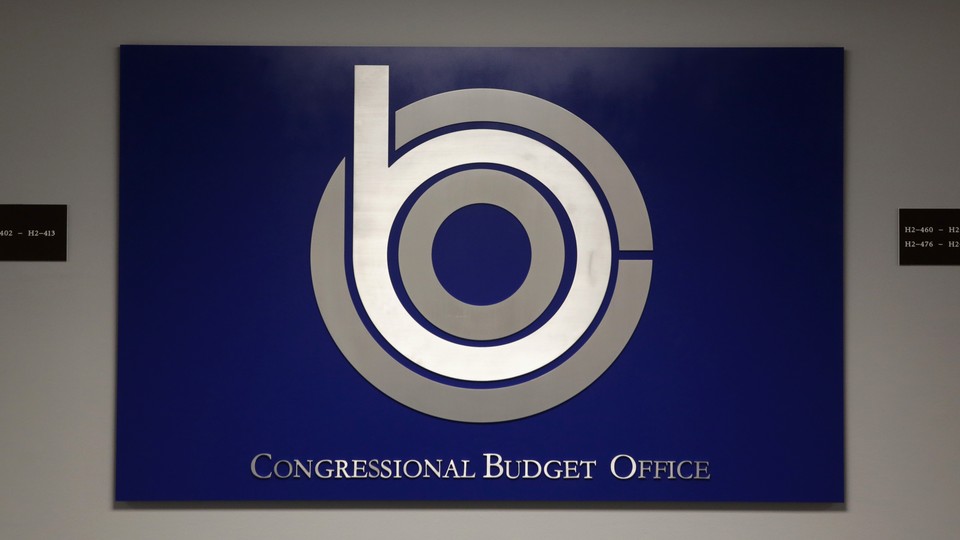 For all their recent headaches, Republicans are finally getting to enjoy at least one of the perks of controlling Capitol Hill—putting their own stamp on the Congressional Budget Office.
On Friday, Republicans announced they have appointed Keith Hall as the new director of CBO, which offers ostensibly nonpartisan analyses for economic and budget decisions. The agency's role is vital in nearly every major Hill debate, as its numbers can be the single biggest factor determining whether a bill lives or dies.
The GOP has been itching to have a CBO leader who believes in the value of dynamic scoring, which takes into account the changes to the size of the economy when evaluating the impact of proposed legislation and is particularly pertinent to analyzing potential tax cuts. So, the GOP used its newfound power to replace Doug Elmendorf—whose official term expired Jan. 3. Hall will assume the post April 1.
"Dr. Hall is uniquely qualified to serve as the head of the Congressional Budget Office," House Speaker John Boehner said in a statement. "He brings with him a wealth of expertise on the economy and labor markets, as well as economic, fiscal, and regulatory policy."
Democrats oppose the use of dynamic scoring to analyze legislation and are wary of Republicans' trying to use CBO to make their preferred bills look better. House Budget Committee ranking member Chris Van Hollen hinted at that concern Friday. Although he congratulated Hall on his appointment, Van Hollen also stressed that he hopes Hall "will continue that tradition of independent and professional leadership."
Hall has served in governmental advisory and analytical roles at the White House, the Treasury Department, and the Commerce Department, and in his current post as the International Trade Commission's chief economist. The CBO head is appointed by the speaker and the Senate president pro tempore, after the House and Senate Budget Committee chairmen provide recommendations.
In January, the House-passed rules package included a move toward using dynamic scoring when analyzing the chamber's bills. Senate bills are not scored this way, as the upper chamber has not passed a corresponding rule, but a bill introduced by Sen. Rob Portman of Ohio would require this change.
House Budget Committee Chairman Tom Price lauded Hall's service and his work earlier work providing Congress with "nonpartisan economic analyses—a role similar to the responsibilities he will now assume as CBO director."