Obama Goes After the Drug War
It may boost spending overall, but the president's budget also calls for slashing programs devoted to vaccination, immigrant detainment, and abstinence education.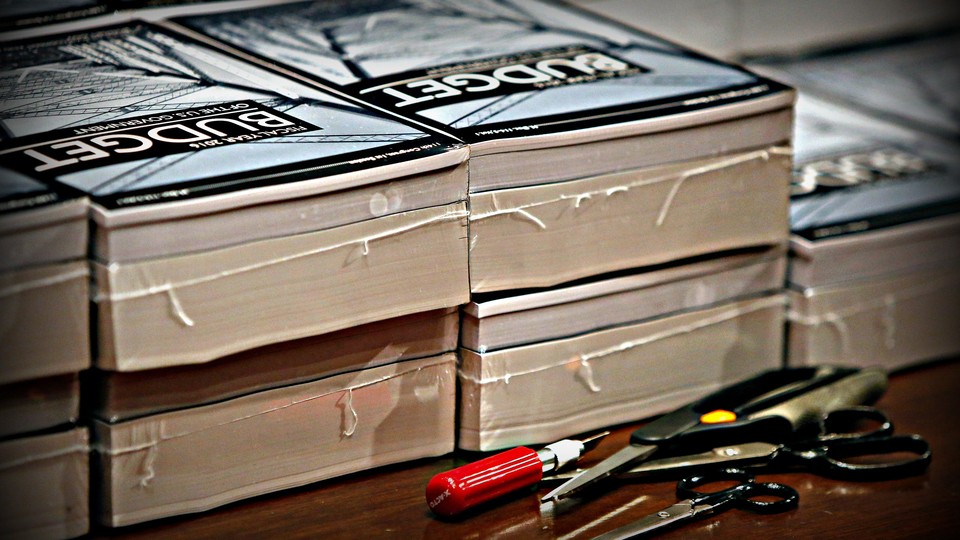 President Obama's nearly $4 trillion budget proposal calls for spending increases across a wide range of domestic and defense programs. But even as he tries to bring the nation out of an era of austerity, the president isn't protecting the entire federal government from cuts. Deep within the phonebook-size documents are proposals to slash a number of noteworthy and politically sensitive initiatives.
Here's a look at just a few:
Immunization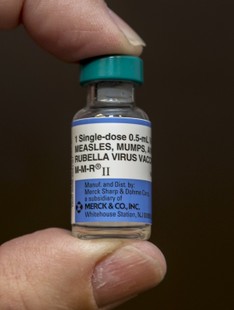 This may be the president's most unfortunately timed proposal, coming as a measles outbreak has topped 100 cases and sparked concern about parents who refuse to inoculate their children. Obama's budget calls for a $50 million cut, or about 8 percent, to what is known as the 317 Immunization Program, which helps uninsured families receive vaccines and funds the government's response to disease outbreaks that stem from lack of immunizations. Melanie Roussell, an administration spokeswoman, said Monday that because more children are insured as a result of the Affordable Care Act, there is less of a need for vaccines through the 317 program. But L.J. Tan of the Immunization Action Coalition points out that the program supports much more than vaccines for children: It also funds the "surveillance" that the government is now relying on to track the measles outbreak and make sure that the contacts of infected patients are immunized from the virus. "We can't lose the rest of the stuff the program does just because we have one problem solved," Tan said on Monday. The $611 million budgeted for the 317 program this year is already less than the $970 million recommended by the CDC, he added.
Medicare Payments
As Robert Pear noted in The New York Times, the Obama budget calls for nearly $400 billion in savings through Medicare, Medicaid, and other federal health programs. Much of this would come in cuts to hospitals and other providers, but some people would have to pay more in benefits for home health services and for Medicare Advantage, the private supplement to the public insurance program. As anyone who has watched the last three national elections well knows, proposing any kind of cuts to entitlement programs is a recipe for a political backlash, and the dream of a fiscal grand bargain is pretty much dead. But Obama's plan pales in comparison to the Medicare overhaul that Republicans have repeatedly pushed, and it's a recognition that rising healthcare costs are biggest driver of the nation's debt. Obama's budget chief, Shaun Donovan, said Monday that the changes are designed to reduce the overall cost of healthcare, which he said "is the single most important place where we can bend the cost curve on entitlements."
Office of the Drug Czar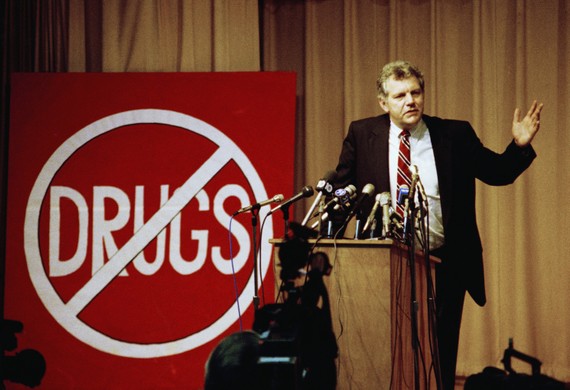 This Reagan-era post has lost its allure as public support for the "war on drugs" has soured, and the Obama budget calls for cutting the office's budget by nearly $66 million, or 17 percent. Much of that comes from slashing funding for a 28-year-old program targeting "high-intensity drug trafficking areas." That doesn't mean the administration plans to ignore drugs, and the budget contains more than $27 billion for prevention and enforcement. But it reflects the administration's shift in emphasis from treating drug use as a crime to more of a public health issue, with a focus on intervention, treatment, recovery, and reducing recidivism.
Immigration Enforcement
As you would expect, Obama's budget funds the executive actions on immigration that he announced late last year to protect millions from deportation. Under that plan, he would zero out a $185 million fund that reimburses state and local governments for the cost of jailing undocumented immigrants who have committed crimes. This is part of the "Secure Communities" program that the Obama administration is scrapping over complaints from advocate groups that it encourages racing profiling as local law enforcement agencies use it to hunt down undocumented immigrants. It's also one of the cuts least likely to make it into law. Congressional Republicans staunchly oppose Obama's immigration policy, and while they think his budget spends way too much, they will probably insist on boosting funding for enforcement and deportation.
Abstinence-Only Programs
The perennial skirmish between Democrats and Republicans over sex education will continue for another year. Grant funding for abstinence-only programs makes up a tiny portion of the $4 trillion budget—just $5 million. But every year, the Obama administration proposes to cut that money from the Department of Health and Human Services, and every year, Congress insists that the funds stay in place. With Republicans now in control of both the House and Senate, 2015 should be no different.