Obama's Budget Is Done. Now It's the GOP's Turn.
Republicans must overcome internal divides to craft the blueprint that will guide vital decisions for the rest of the year.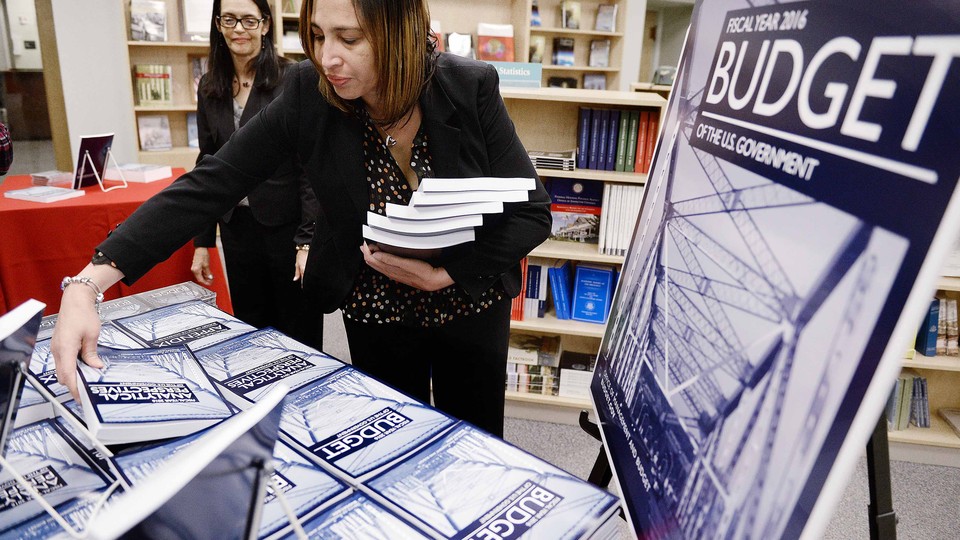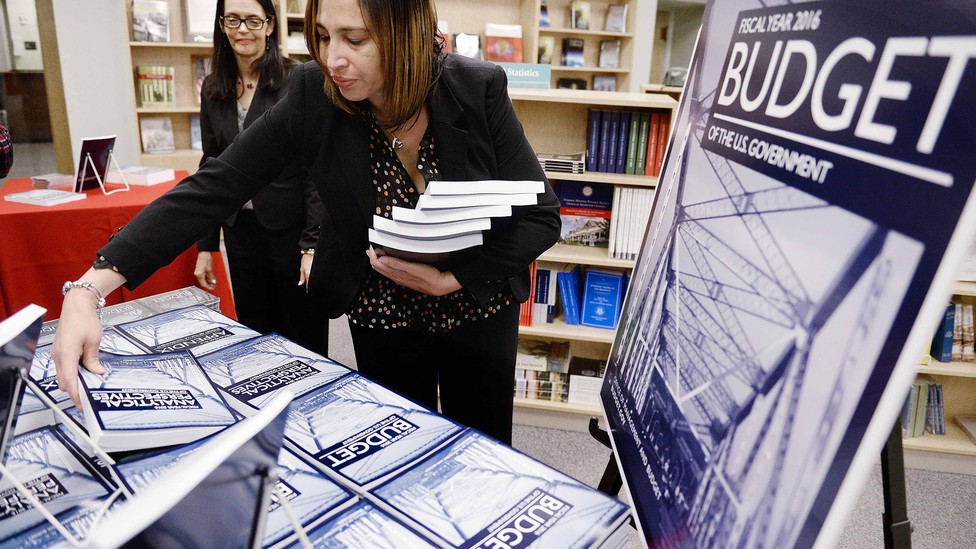 President Obama's budget arrived on Capitol Hill on Monday with zero chance of advancing. Now it's Republicans' turn to agree on a spending plan that can actually pass—if they can.
With a slew of Republican lawmakers making it clear Monday that Obama's proposed 2016 budget will get nothing but a derisive sniff from them, the Budget committees now must begin the real work of putting together the framework that will guide every major legislative decision Congress makes for the rest of the year—an ideal Republican blueprint for the shape of the federal government.
First, Republicans will have to resolve a host of intra-party debates over how hard to attack Obama's signature health care plan; how to handle the budgetary caps on defense spending; and how to run the political gantlet of reimagining entitlement programs without imperiling politically vulnerable members. The public half of the process begins Tuesday, when the Senate Budget Committee holds a hearing on Obama's budget that will give the majority party a chance to make the case for why its plans are better than those of the White House.
The private part of crafting the budget, which Congress is supposed to complete by April 15, has already begun. Republicans started mulling their strategy at their joint party retreat in Hershey, Pa., last month—where they devoted an entire breakout session to the question of whether to deploy the budget tool known as reconciliation as a weapon against Obama—and there have been more Senate GOP meetings in the weeks since.
House Budget Chairman Tom Price, meanwhile, plans to have listening sessions with small groups of members before unveiling his own version of the budget. That kind of early spadework is especially important for the largest House Republican Conference in decades, which includes scores of outspoken conservatives as well as a newly emboldened coterie of moderates wary of a budget vote that might hurt their reelection chances.
The GOP's document will be logistically important because it will set the parameters of the federal spending and tax debates this year. But it's going to be a tough for Republicans to meet their goals, says Maya MacGuineas, president of the Committee for a Responsible Federal Budget. "They're going for a way too lofty a goal of balancing the budget over 10 years without raising revenues. How on earth do you get those numbers to add up?" she said.
Obama's spending plan, by contrast, would put the country's budget on "a very modest downward path," MacGuineas says. It would break the sequestration budget caps, setting spending in fiscal 2016 at $1.091 trillion. Those caps, agreed to during the 2011 debt-ceiling negotiations, limit spending for next fiscal year at $1.017 trillion.
How Republicans plan to specifically address the budget caps remains to be seen. Price has indicated that the GOP budget outline will be similar to the proposal laid out by Rep. Paul Ryan of Wisconsin last year and that it will aim for balance in 10 years or less. That framework, which included steep cuts to entitlement programs such as Medicaid and food stamps, incensed Democrats and made many rank-and-file Republicans squirm. Still, it is probably the most substantive policy outline they have available to lay out their differences with the White House.
While the committees are still mum on more details about how their framework will balance the budget, they want it known that their document will not resemble Obama's in the slightest. Consider the lead statement in the talking points prepared for Republican senators for when they are asked about the White House budget. "The president's budget is about the past, our budget will be about the future," the talking points say. The same line appeared in Speaker John Boehner's budget statement Monday.
Senate Budget Committee Chairman Michael Enzi of Wyoming has promised to deliver a complete budget framework on time, which means it is due by mid-April. His comments at Tuesday's hearing will reiterate his commitment to that task. On Wednesday, it will be the House Budget Committee's turn, as Price will challenge Office of Management and Budget Director Shaun Donovan to defend the president's proposed policies. More hearings with administration officials are likely to follow over the course of the month.
The process, once completed, will give Republicans the chance to use reconciliation to bypass Senate filibuster rules to pass legislation of their choosing. Health care, tax reform, and infrastructure are all on the table. And Republicans have to decide whether to use that tool to attack Obama's Affordable Care Act, or work with him on a topic that might yield a bipartisan deal.
In a round table with members of the press earlier this year and during a speech at a gathering hosted by the conservative Heritage Foundation, Price indicated that he wants to go further than Ryan did in tackling entitlement programs. While Ryan's budget blueprints did not make changes to Social Security, Price said he wants to open up a discussion about the program's solvency, even though it has been the "third rail" of politics.
"So all the kinds of things you know about—whether it's means testing, whether it's increasing the age of eligibility. The kind of choices—whether it's providing much greater choices for individuals to voluntarily select the kind of manner in which they believe they ought to be able to invest their working dollars as they go through their lifetime. All those things ought to be on the table and discussed," Price said at the Heritage gathering.
Democrats, for their part, will seek to highlight the advantages the current tax scheme offers to wealthy people, corporations, and special interests. And they are likely to release a competing document that will highlight their own priorities. Senate Budget Committee ranking member Bernie Sanders, a liberal independent from Vermont, expects to challenge Republicans on Tuesday on income equality and demand whether they intend to stand in the way of achieving it in the name of debt reduction, according to an aide.
Despite some members' reluctance to embrace the White House document, Obama's budget will likely get a vote, at least in the House. In a ritual that has played out over the last couple of years, Republicans are likely to introduce the president's budget, forcing their Democratic colleagues to vote against it. Democrats have in the past unanimously voted against Obama's budgets, contending the vote is nothing but a farce; yet Republicans used the vote as further proof that the president's budget is unworkable.