Netanyahu, Roberts, and the Norms on Which Governing Depends
A nation can't possibly come up with rules to outlaw every form of misbehavior. It relies on norms to guide behavior—which is why some current violations of those norms deserve attention.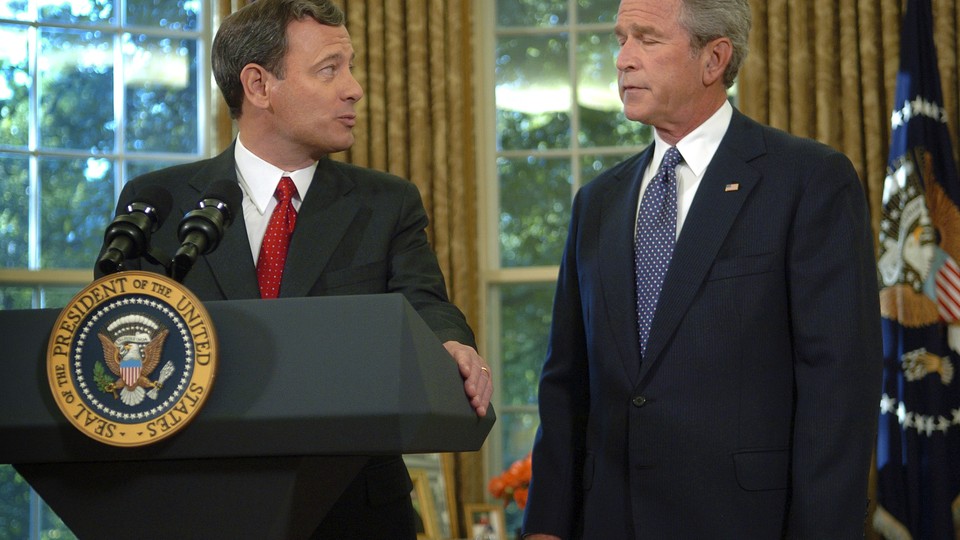 Back during the heyday of the filibuster era, I tried always to note that the rules governing Senate filibusters hadn't dramatically changed and weren't necessarily a huge problem. What had changed were the norms about how often the filibuster would be used. By its two-votes-per state structure, the Senate has always over-represented certain minority interests. And through the centuries the filibuster and other procedural tools have been there as protections for minorities in situations where they felt particularly threatened by what the majority wanted.
The innovation of then-Minority Leader Mitch McConnell was to disregard the previous norm that the filibuster should be a special-use-only tool. Starting in 2006, when Democrats won control of both House and Senate, most bills and nominations became subject to a 60-vote "supermajority" requirement in the Senate. This practice became so routine that news organizations began saying that a bill was "defeated" when it got 57 or 58 votes. I complained about the Republicans' misuse of the tool, and will do so about the Democrats if they try something similar. (Which for the next two years they presumably won't, since President Obama has his still-practically-unused veto power to exercise if need be.)
Now, two ongoing questions of rules-and-norms. The first involves diplomacy and features our friends Ron Dermer, Israel's ambassador to the United States, and Israel's prime minister Benjamin Netanyahu.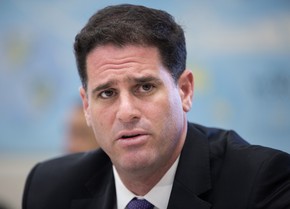 It's perfectly normal for one country's leaders to have a rooting interest in the outcome of some other country's election or power struggle. When my wife and I were living in China during the 2008 U.S. presidential election, officials we spoke with there were clearly hoping that John McCain would win so Republicans would stay in the White House. (Explanation some other time.) This year, Germany and other countries were closely watching the elections in Greece. It's obvious that the Obama administration would be delighted if the Netanyahu era came to an end when Israelis vote next month.
What is not normal is for one country's governments openly to meddle or take sides in another (friendly) country's internal politics. Obama is not heading to Israel to address the Knesset on what's wrong with Netanyahu. He did not choose as the U.S. ambassador someone with a background in anti-Likud politics. When the CIA has over the years meddled illicitly in elections, that is seen as a bad thing.
This is the diplomatic norm that Dermer and Netanyahu seem happily to have disregarded. Dermer was until fairly recently a U.S. Republican-party operative; as Bernard Avishai argues in an excellent New Yorker item, for all practical purposes Netanyahu has decided to become one as well. As Avishai puts it:
In their wars of ideas and political networks, Netanyahu's Likud and his American supporters are an integral part of the Republican Party's camp, and Israel is too involved in the American political landscape and defense establishment for Netanyahu to be considered as distant as a foreign leader. Netanyahu and Obama are at odds not only diplomatically, in their positions on Iran, but in their affiliated political parties and overarching strategic visions
No foreign leader, ever, has done what Netanyahu is preparing to do: criticize the existing foreign policy of the U.S. government before a joint meeting of Congress. There has been no explicit rule against outside leaders doing so. No one has thought to try.
The disregard for diplomatic norm and precedent is specific enough to Dermer and Netanyahu that the delegitimizing effects won't spread to allies or diplomats, and probably not to US-Israel relations under different administrations. But the episode shows what disregarding a norm can do.
* * *
The other norm contest involves the Supreme Court. Since Marbury v. Madison, the court's power as final arbiter has been accepted. But norms have usually kept Justices away from outright partisan-politics activism—this is one reason they don't applaud during State of the Union addresses—and centuries worth of legal reasoning have evolved to keep them from meddling in areas better left to other parts of governance.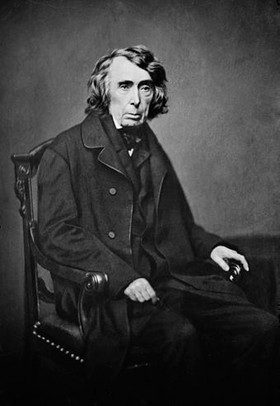 That is the outlook Chief Justice John Roberts so memorably, and in retrospect it seems so cynically, expressed in his "I just call balls and strikes" testimony at his confirmation hearings. In yesterday's NYT, Linda Greenhouse had a powerful essay about why the norms keeping the Supreme Court out of direct party activism, already so frayed by Bush v. Gore, are at further risk under Roberts in the latest Obamacare case, King v. Burwell.
I hope you read the whole essay, whose main point I'll oversimplify as the following: Justices obviously and properly disagree on the interpretation of Constitutional principles. But they have practically no disagreements on statutory interpretation, that is, on how to read the letter of existing laws. The King v. Burwell challenge to Obamacare rests on a statutory-interpretation claim that all nine Justices have rejected in other circumstances: namely the opponents' argument that specific words or clauses in a law should be read in complete isolation from the context of the law as a whole. So if the conservatives accept that reason to overturn programs in which millions of people are already enrolled, it will show that they are not conservatives at all but merely activist Republicans.
As Greenhouse writes:
I said earlier that this case is as profound in its implications as the earlier constitutional one. The fate of the statute hung in the balance then and hangs in the balance today, but I mean more than that. This time, so does the honor of the Supreme Court. To reject the government's defense of the law, the justices would have to suspend their own settled approach to statutory interpretation as well as their often-stated view of how Congress should act toward the states ...

I have no doubt that the justices who cast the necessary votes to add King v. Burwell to the court's docket were happy to help themselves to a second chance to do what they couldn't quite pull off three years ago. To those justices, I offer the same advice I give my despairing friends: Read the briefs. If you do, and you proceed to destroy the Affordable Care Act nonetheless, you will have a great deal of explaining to do—not to me, but to history.
No country could ever come up with laws quickly enough to cover all these contingencies. Which is why it's important to defend the norms, and to point out when they're at risk.