Julianne Moore, Alec Baldwin, and Robert Redford Push Obama to Reject Keystone
High-profile celebrities are calling on the president to veto the pipeline.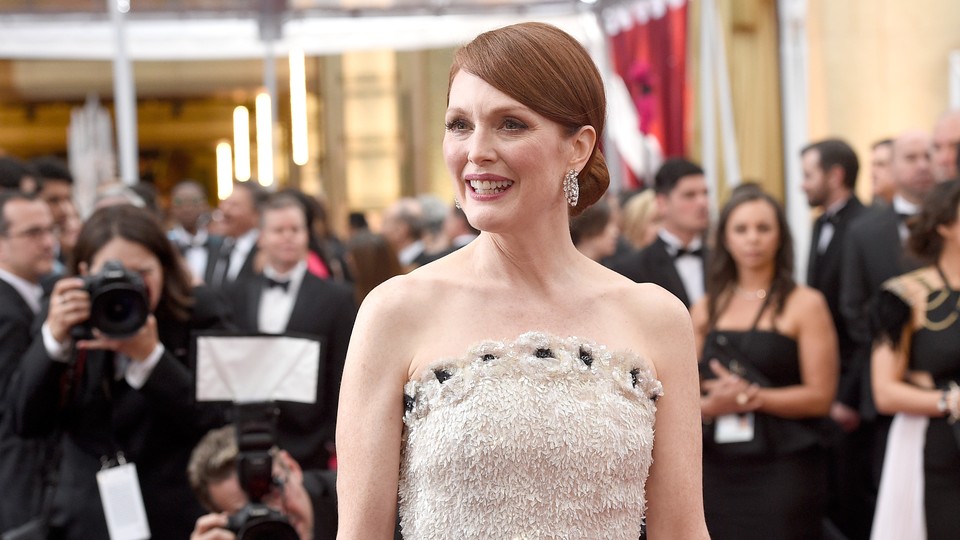 Now that the Oscars are over, Hollywood is turning its attention to the controversial Keystone XL pipeline.
A slate of actors and musicians, including Julianne Moore, Alec Baldwin, Robert Redford, Willie Nelson, and Neil Young called on President Obama on Tuesday to put an end to the oil-sands project once and for all.
"Rejecting Keystone XL is the kind of the principled choice leaders need to make. There is no way to reconcile this pipeline with a serious climate policy," the high-profile activists wrote in a letter to the White House signed by more than 100 environmentalists, elected officials, and progressive leaders.
The cadre of celebrities has a history of opposing the pipeline. But the latest Hollywood push arrives ahead of an expected presidential veto of legislation approved by the GOP Congress to build Keystone XL, a pipeline that would haul crude oil from Canada to the Gulf Coast.
Obama's veto could land as early as Tuesday, after Republicans send the bill to the White House.
The president faces tremendous pressure to reject the pipeline from environmentalists. But Obama is sure to infuriate a key Democratic constituency no matter what decision he makes, since labor unions have long pushed for construction of the pipeline.
Republicans on the Hill strongly support building the pipeline, saying that it would create jobs and provide an economic boost while cutting reliance on foreign oil from hostile nations.
Others who signed the letter include Bill McKibben, the founder of the environmental group 350.org, Michael Brune, the executive director of the Sierra Club, and Sen. Sheldon Whitehouse, the Rhode Island Democrat and self-described climate hawk.
Republicans, however, have vowed to continue the fight despite Obama's veto. Congressional GOP leaders have said that they will look to attach Keystone to future energy legislation or must-pass spending measures that the president would be hard-pressed to reject.