How Rand Paul Is Getting Around the Senate's Social-Media Rules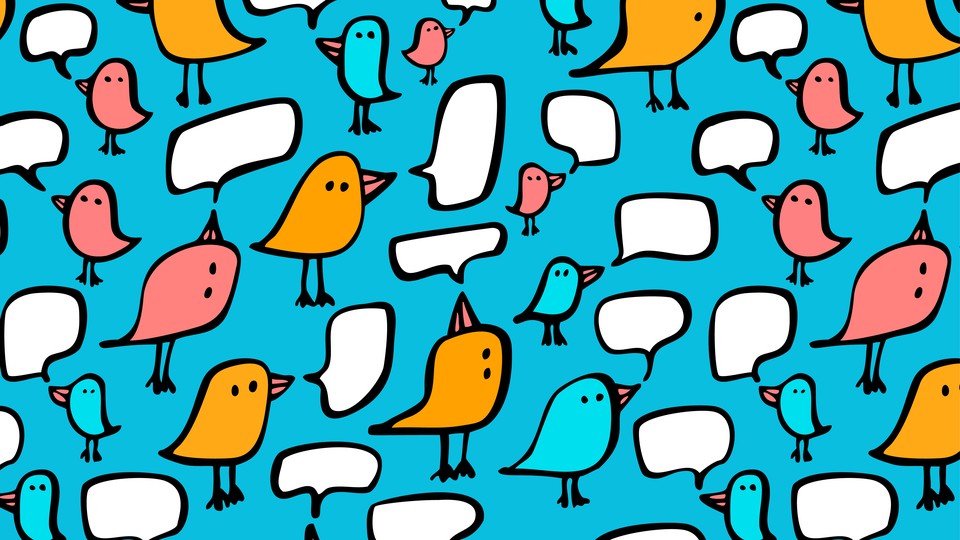 Sometime between Nov. 5, 2013, and Nov. 20, 2013, a link to Sen. Rand Paul's Twitter handle disappeared from his official Senate website:
That detail—discovered through the Internet archive's records of websites called the "Wayback Machine"—may seem innocuous. But it reveals the nature of congressional social-media rules that require lawmakers to separate official speech from political campaign speech, and the ethical hoops members of Congress must jump through. Although members are not allowed to use political speech on their official websites or accounts, there are no such speech restrictions on personal sites and accounts. That balance has become trickier with the emergence of social media as a new platform for political speech.
Paul's Twitter account (@SenRandPaul) may have started out as an official account, but as it is used today, it's clearly personal—just look at all the potshots he's been taking at fellow potential presidential candidates via Twitter. Unlike many of his Senate colleagues, Paul does not have an official Senate Twitter account, opting instead to use his personal Twitter as an all-purpose account.
There are distinct political benefits of having one master account versus two disjointed accounts. By having an all-purpose Twitter account, Paul can reach constituents, reporters, and Republican Party players all at the same time. Come for the policy proposals, stay for the trolling!
"The rules can get a bit gray when using social media," Elliot S. Berke, a managing partner at the law firm Berke Farah told National Journal. "The political regulators have been slow to draw any new lines. But as long as an officeholder's account isn't explicitly official and s/he isn't using official resources, it probably is straightforward campaign activity under both Senate rules and FEC regulations."
If and when Paul decides to run for president, he won't have to leap from mainly using his official account to his personal one and expect followers to make that leap with him. That's something potential 2016 candidates outside of Congress are facing as well. Wisconsin Gov. Scott Walker's personal account has 91,000 followers, versus 97,000 followers on his official account. New Jersey Gov. Chris Christie's personal account has just 22,000 followers, compared to 500,000 followers on his official account. Sen. Ted Cruz's personal account has 335,000 followers, versus nearly 400,000 on his official account. By comparison, Paul's single, combined account has 538,000 followers.
By streamlining his Twitter presence, Paul's use of social media could prove to be a useful example for fellow politicians to follow (Paul does have a second personal account, @DrRandPaul, but it hasn't been used in almost a year).
"We find it beneficial to be on as many different platforms as possible, but it's not very efficient to duplicate the same platform," Sergio Gor, a spokesman for Paul, told National Journal.
It's not just Twitter where Paul is showing he's tech-savvy. On Wednesday, CNN released an interview with Paul that was conducted over Snapchat, a social-media platform that allows users to send each other photos and videos that disappear after a few seconds. He's been known to respond to individuals' unsolicited selfies with his own Snapchats. In November, Paul hired a prominent Republican digital strategist, Vincent Harris, to join his burgeoning super PAC.
The Senate's Internet usage policy was written in 2008 (which can be deduced from its use of all caps for the word "BLOGS"), and it doesn't cover social-media etiquette, which barely existed at the time. But the Senate Rules Committee "prohibits any linkage on the Member's official website to his or her (or any) campaign website." Ethics experts say that includes linking from your official senate.gov or house.gov website to your personal Twitter account.
The House rules for social media are a bit more specific. They clarify that "a Member may establish profiles, pages, channels or any similar presence on third-party sites that allow individuals or organizations to offer information about themselves to the public (Social Media Accounts). Member-controlled content on Social Media Accounts is subject to the same requirements as content on Member websites."
A general rule that members must follow, however, is that they cannot use taxpayer resources—congressional staff, e.g.—to do campaign work. That work can extend to political speech on social media. It's a square-rectangle situation: You can tweet official news from your personal account, but you can't tweet personal business from your official account.
While some members have the resources to maintain two robust yet separate Twitter accounts, official accounts often lack for creativity—and followers. Sen. Marco Rubio's official account (@SenRubioPress), for instance, mainly tweets out links to press releases, while @MarcoRubio is a much more dynamic—and, let's be honest, interesting—account. With Mitt Romney out of the running, Rubio is perhaps the only Republican 2016er with more personal Twitter followers than Paul.
So, is there any real problem with Paul's more antagonistic tweets toward Jeb, Hillary, and Mitt? Ethics experts shrugged.
"Since none of them are actual candidates yet, I think it could probably just be chalked up to friendly fire," Berke said.
Fire away.