House Committee Chairs Go Begging for Money
Top panel members begin the biannual ritual of asking House Administration to boost their budgets.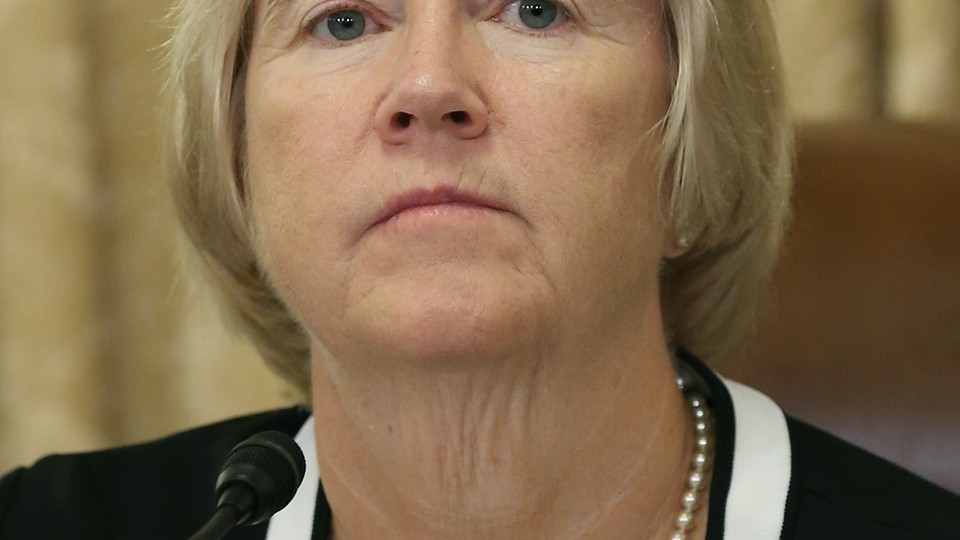 One by one, the committee chairmen broached the table in front of the House's lone committee chairwoman. They sat down, exchanged pleasantries, and asked for money.
There were X number of bills referred to the committee, Y number of bills taken up on the House floor, and Z number of bills signed into law during the 113th Congress, many would say. The committee completed all this under tight budget constraints and staffing levels that oftentimes were less than adequate.
On Wednesday, 11 committee chairmen and ranking members came before the House Administration Committee and Chairwoman Candice Miller, outlining the work performed over the last two years, their agenda for the next two and—most importantly—the funding they need to accomplish those goals. Many requested modest increases to their committee budgets: about 1 percent for the Transportation and Infrastructure Committee and the Science, Space, and Technology Committee; about 3.5 percent for the Small Business Committee and the Permanent Select Committee on Intelligence; and around 9 percent for the Judiciary Committee, seemingly the largest ask of the day. (The panel needs to establish a task force in case the impeachment of a federal judge from Alabama accused of beating his wife goes forward.)
Several committees asked for no more than their previous funding allotment, highlighting a biannual balancing act for the Republican Party, as the GOP reconciles a need to support its aggressive oversight function with its party-line desire to emphasize fiscal restraint. More staff, field hearings and oversight trips underlined many appeals for more funds. The debate has raged since Republicans first pledged to cut committee staff when they took the majority in 1995.
Miller knows money has been tight. During the 113th Congress, $242 million was authorized for the committees. After part two of the hearing next Wednesday, the House Administration Committee will introduce its omnibus committee expense resolution, mark it up and send it to the House floor—and until then, it's premature to discuss what this year's funding total will be, according to a committee spokesperson.
Miller told her witnesses that she felt their pain, repeatedly thanking the committees' top two lawmakers for doing all the work they did with limited resources. She thanked members who were particularly fiscally responsible, such as Ways and Means Chairman Paul Ryan, who yielded back a portion of his committee's funds as head of the Budget Committee. And she told committee members asking for flat-level funding that she was "very appreciative."
At the end of each testimony, she asked most every committee a question: If House Administration could muster just a bit more funding for their respective committee, what would they do with it? The inquiry was almost always cushioned with the fact that she can't promise this, that everyone was making their best case here and would do so at next Wednesday's hearing, and that her committee just has a "finite pie of dollars," "just a finite pie of funds to go around."