FCC Moves to Implement Obama's Plan for Government-Run Internet Service
Commission Chairman Tom Wheeler wants to overturn two state laws that restrict municipal broadband.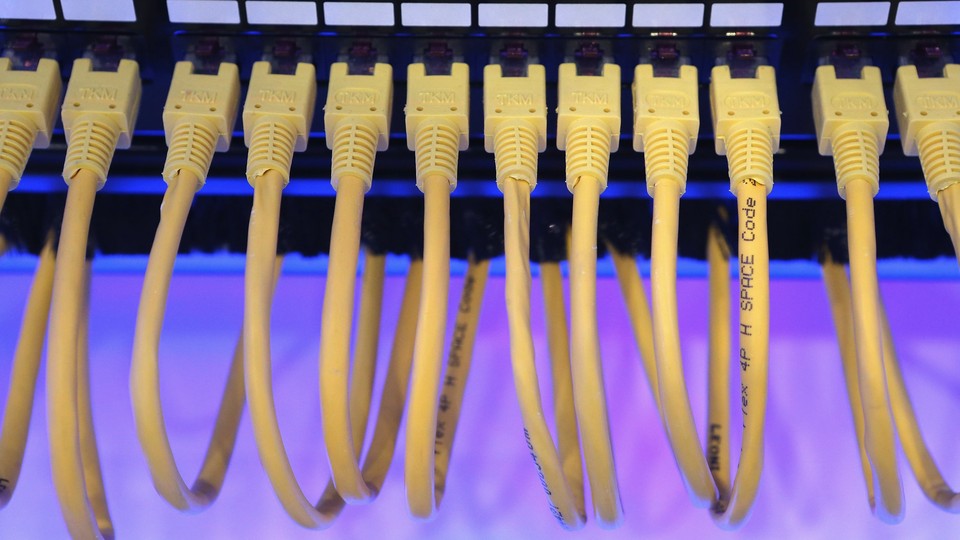 The Federal Communications Commission is moving forward with a plan to encourage cities to provide high-speed Internet service to their residents.
FCC Chairman Tom Wheeler recommended to the other commissioners on Monday that they overturn laws in two states that restrict local governments from building their own broadband projects. A final vote is set for Feb. 26, the same day the agency is expected to consider controversial net-neutrality regulations.
"Many communities have found that existing private-sector broadband deployment or investment fails to meet their needs," Wheeler said in a statement. "They should be able to make their own decisions about building the networks they need to thrive."
Chattanooga, Tenn., and Wilson, N.C., filed petitions last year asking the FCC to overturn their states' laws on local broadband. Both cities are currently providing Internet service, but the state laws prevent them from expanding the projects to more residents.
Last month, President Obama encouraged the FCC to grant the petitions and strike down the state laws.
"In too many place across America, some big companies are doing everything they can to keep out competitors. Today in 19 states, we've got laws on the books that stamp out competition and make it really difficult for communities to provide their own broadband the way you guys are," Obama said in a speech in Cedar Falls, Iowa, which also has its own broadband service. "So today, I'm saying we're going to change that. Enough is enough."
Telecom and cable companies have been lobbying for the state laws, arguing that it's not fair for them to have to compete with government-owned Internet providers. The companies contend that the city projects discourage private investment and are often expensive failures.
Republicans argue that states should be free to set their own policies—including restrictions on local governments.
In a statement, the National Conference of State Legislatures urged the FCC to "recognize and account for the principles of federalism and numerous decisions by the United States Supreme Court with regard to the relationship between the state and its political subdivisions." The group vowed to file a legal challenge against any effort by the federal government to authorize local broadband.
Democrats contend that private providers are failing to deliver adequate service to many Americans. If a community wants to invest in its own infrastructure, giving residents and local businesses faster Internet, it should be allowed to do so, they argue.
Granting the petitions from Chattanooga and Wilson won't immediately affect the laws in the 17 other states on local broadband. But more cities are likely to file petitions challenging their states' laws.