Ex-Members of Congress Weigh Comebacks After Bashing It
Departing members of Congress often open up and criticize the institution. Then, some try to come back.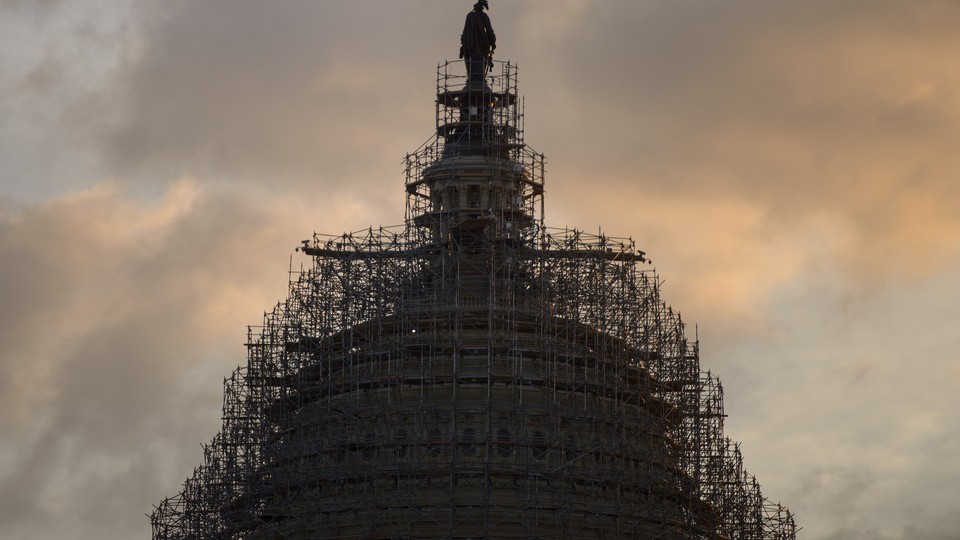 Many members of Congress don't mince words about the place on their way out. But that doesn't keep some of them from trying to return.
In his final days on Capitol Hill, one-term Democratic Rep. Pete Gallego slammed Congress as the "least productive" and "most unpopular" in history. Weeks earlier, then-Rep. Brad Schneider told The Daily Herald that gridlock was "pervasive and frustrating," blocking "so many important issues we should be dealing with."
Now both Gallego and Schneider, who lost narrowly in November, are considering comeback bids in 2016.
"The issue is bigger than the people who want to run again," said former Rep. Steve LaTourette, a Republican who now runs an advocacy group in D.C. "I think it's hypocritical to say bad things about the Congress and run against Washington as an outsider and then want to be part of it."
Gallego and Schneider both assert that a future campaign would reflect a desire to break through Washington gridlock, not join it. And they insist they can be effective, despite the partisanship that has plagued Congress.
"So many of us complain that there's this partisan fire raging in D.C., and we elect people who add more fuel," Gallego told National Journal. "The difference for me is, I would go there to help put the fire out."
Just a few months ago, in his farewell address on the House floor, Gallego sounded more downbeat about that task. "Who are the giants of history among us?" the Texas Democrat lamented. "Where are the statesmen and women who have accomplished historic feats through signature legislative achievements?"
For his part, Schneider said there's no contradiction between his knocks on Congress and his desire to serve in it.
"While I was frustrated and remain frustrated, the stakes are too high to simply walk away," Schneider told National Journal. "I have the highest respect for the institution of Congress and for our political structure."
National Democrats are eager for Gallego and Schneider to run again, floating their names for 2016 just days after they lost reelection lost in 2014. But with Democrats facing long odds to win the House, it's likely that Gallego and Schneider would confront a similar political climate if they returned in two years.
They are hardly the first lawmakers to gripe about gridlock. But many members of Congress cite their frustration as an explanation for opting out of future runs.
LaTourette, who served nine terms, pointed to gridlock as the chief reason he left the House. Sen. Joe Manchin has said he may cut short his time in the Senate to be more productive and run for governor of West Virginia. And last week, Democratic Rep. Janice Hahn—who votes with her party more than 94 percent of the time—became the latest lawmaker to denounce "virtually zero cooperation" in Congress when saying she won't seek another term. (Hahn will run for Los Angeles County supervisor instead.)
Former Rep. Lee Hamilton offered one thing that could lure critical lawmakers back: love of the position—and the attention it brings.
"The job flatters the ego," said Hamilton, who served 34 years in the House.
A 2016 run for Schneider would mark his third campaign against Rep. Bob Dold, R-Ill., who narrowly won the seat on Chicago's North Shore. Schneider beat Dold in 2012; before that, Dold held the seat.
Indeed, Schneider has been preparing for a rematch since losing in November: He has kept his campaign phones and furniture in mobile storage units, in case he decides to run again. He met with former Democratic colleagues last month in Washington and has planned another visit for next month.
For Gallego, a 2016 run would mark another race in an area where he's cultivated long-standing ties. Before serving in Congress, Gallego represented part of the district in the state Legislature for 22 years. He lost to Rep. Will Hurd in November by about 2,500 votes.
Both Schneider and Gallego asserted that the electorate would be more favorable to Democrats in 2016, when the presidential election is expected to drive up turnout.
Until then, House Democrats aren't holding Schneider and Gallego's harsh words about Congress against them. They are itching to throw their support behind the pair.
"We think they are well positioned to retake these seats and hope to see them on the ballot in 2016," Democratic Congressional Campaign Commitee spokesman Matt Thornton told National Journal.