EPA Questions Finding of Limited Climate Impact of Keystone XL
Agency says the drop in oil prices should be given 'additional weight' as the State Department considers whether approving Keystone would drive up carbon emissions.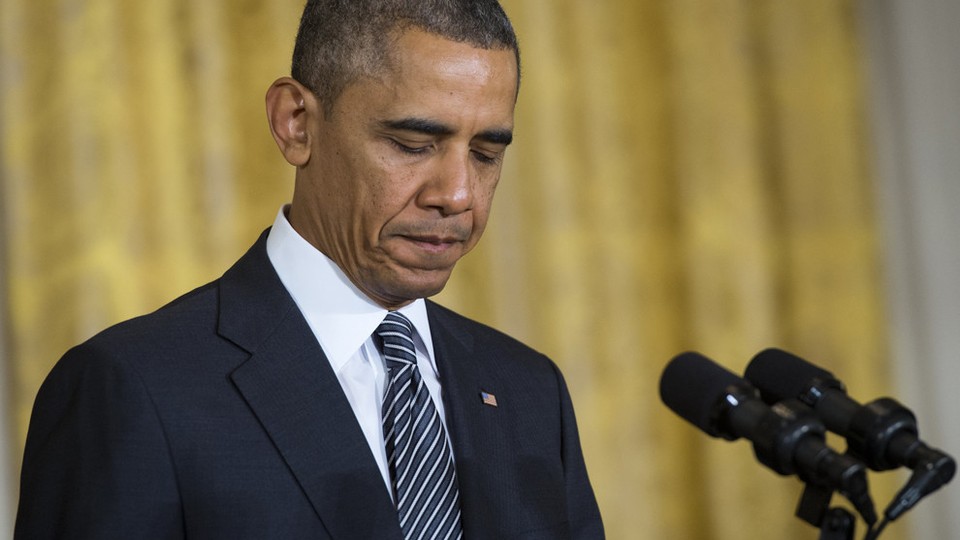 The Environmental Protection Agency on Tuesday said the collapse in oil prices has cast doubt on the State Department's conclusion that building the Keystone XL oil-sands pipeline would not cause a big boost in greenhouse-gas emissions.
EPA's comments, in a Feb. 2 letter to State made public today, are an important twist in the battle over Keystone, because President Obama has said he will not approve the pipeline if it would "significantly exacerbate the problem of carbon pollution."
The letter arrives as Congress, despite a veto threat, is preparing to send a bill to President Obama's desk next week that mandates federal approval of TransCanada's $8 billion project. The State Department's six-year review of Keystone is ongoing.
A State Department analysis last year concluded that not building the proposed pipeline would have little effect on climate change because carbon-intensive oil-sands development would grow with or without Keystone. Oil-sands companies could increase the use of railways to move their growing production to market, even though it's more costly, State noted.
However, State's study also included what the authors called an unlikely scenario: a major, sustained price drop could indeed curtail the growth of oil-sands development without Keystone, at least if other major pipeline projects don't go forward, either.
EPA's new letter urges State to give this analysis of the effects of lower prices "additional weight" in light of recent oil market tumult. Oil prices have fallen by 50 percent in the last seven months.
The agency's letter notes that oil has been trading in the $50-a-barrel range and cites State's forecast that sustained oil prices in the $65-$75 range, coupled with the higher cost of transporting crude by rail versus pipelines, could have a substantial effect on oil-sands production levels.
Green groups battling Keystone, which would bring oil-sands crude from Alberta through the U.S. to Gulf Coast refineries, seized on the letter to argue that Obama should reject the pipeline.
"[EPA's] knife-sharp comments make clear that despite the State Department's relentless spin, Keystone is a climate disaster by any realistic assessment. The president's got every nail he needs to finally close the coffin on this boondoggle," said Bill McKibben, founder of the climate advocacy group 350.org.
The American Petroleum Institute, a major oil industry lobbying group, attacked EPA's letter, calling it a "political play" to disrupt the project.
"Keystone XL was put forward when oil was less than $40 a barrel, so price has little impact on the project. American refiners want it; American producers want to get their oil to those Gulf Coast refineries, and we believe Americans would rather get a large portion of the 8 to 9 million barrels they import each and every day from Canada rather than Venezuela or the Middle East," said Louis Finkel, the group's executive vice president.
EPA's letter on State's environmental analysis is part of broader input State is receiving from federal agencies on Keystone.
EPA and seven other departments faced a Monday deadline to submit separate comments to State to inform its decision on whether Keystone is in the "national interest," although the final call will come from Obama.
Secretary of State John Kerry, in a joint appearance with foreign ministers from Canada and Mexico over the weekend, declined to provide a time line for making a decision.