Dietary Panel: Eating Less Meat is Better for the Environment
New recommendations suggest Americans should cut back on meat if they care about the planet.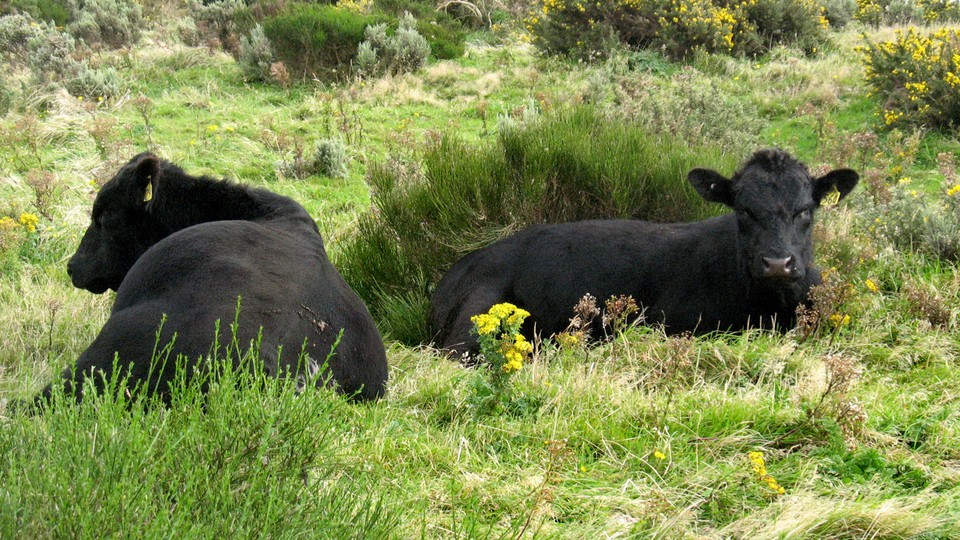 If you want to help save the planet, eat less meat.
That's the conclusion of freshly-minted federal recommendations that could radically alter the way Americans eat.
"A diet higher in plant-based foods, such as vegetables, fruits, whole grains, legumes, nuts and seeds, and lower in calories and animal-based foods is more health promoting and is associated with less environmental impact than is the current U.S. diet," states the report from the Dietary Guidelines Advisory Committee.
Environmentalists and the beef and cattle industry have been anxiously awaiting the recommendations from a panel of scientists and academics which are expected to serve as a roadmap for the Agriculture and Health and Human Services Departments as they craft dietary guidelines later this year.
If USDA and HHS adopt the recommendations, it would mark the first time that the federal government has factored environmental impacts into dietary guidelines.
Green groups want the guidelines to warn that cattle farming packs a far greater carbon footprint punch than the cultivation of vegetables. But the meat industry says the guidelines have no business delving into the environmental impacts of American eating habits.
Kari Hamerschlag of Friends of the Earth called the recommendations "a huge step forward for human and planetary health."
"By recommending consumption of more plant foods and less meat, these guidelines will encourage people to lessen the huge impact of our diets on our natural resources," Hamerschlag said in a statement.
Factory and feedlot farming has drawn vocal criticism from environmental groups. Nearly 15 percent of global greenhouse gas emissions come from livestock, according to the United Nations Food and Agriculture Organization.
But advocates for the meat industry are pushing back. The industry maintains that meat is a key part of a balanced diet and argues that the recommendations should not weigh in on the environmental impact of American eating habits.
Barry Carpenter, the president and CEO of the North American Meat Institute, denounced the recommendations, saying in a statement that they appear "to be based on personal opinions or social agendas."
The industry has reason to be worried. Cattle and beef cultivation make up the largest slice of total American agricultural production. But Americans have cut back on the amount of red meat they eat in recent decades. If USDA and HHS embrace the recommendations, it could spark an even sharper decline.
Meat industry advocates have support on Capitol Hill. In December, Congress passed a spending bill that contained a non-binding directive to USDA and HHS calling on the departments not to take sustainability into account when issuing the final guidelines.
The National Cattlemen's Beef Association, the National Pork Producers Council, and the National Chicken Council are all registered to lobby on the guidelines.