Democrats Say They Can Win the House. Their Own 2016 Plan Says Otherwise.
The party is showing limited interest in fighting the uphill battles it will need to score a majority.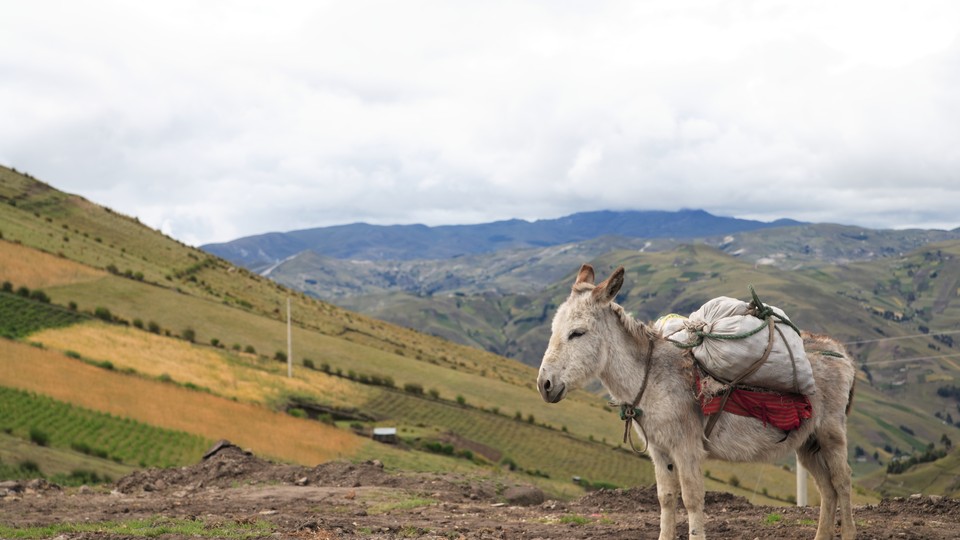 Democrats are publicly proclaiming that they can win back control of the House in 2016. Their own campaign plan suggests they're aiming far lower.
The party needs to pick up 30 seats in 2016 to wrest the majority from the Republicans. But just months into the cycle, the Democratic Congressional Campaign Committee appears to be writing off races that it would need to win to get there.
The DCCC this month put out a list of the top 16 Republican freshmen it plans to target in the next cycle, and it's not particularly ambitious. Of the districts the party is putting its focus, a dozen favored President Obama in 2012, and none of the 12 gave Obama less than 48 percent of the vote.
By focusing on the more-likely wins, Democrats are charting a safer passage toward making up some of the ground they lost in their 2014 midterm disaster. But that focus also moves resources away from the reach races the party needs to win in order to go nearly undefeated and win a majority.
Republicans will be playing defense this cycle, given that they currently hold 245 seats. But of those 247 Republican-held seats, The Cook Political Report lists only 34 as competitive in 2016. So even if every single Democratic incumbent won reelection, the party would still need a nearly perfect record in these races to take back the majority. And getting to that that perfect record means winning tough races that the DCCC has thus far been hesitant to target.
Those are races such as New York's 21st Congressional District, whose voters favored Obama over Mitt Romney in 2012 and had elected a Democratic representative for three terms until, in 2014, they chose Republican Rep. Elise Stefanik. But Stefanik didn't make Democrats' list of their top 16 targets. (New Jersey Rep. Tom MacArthur, another Republican holding a district Obama won in 2012, was also initially excluded from the list, but the list was later expanded to include him.)
And those are districts that leaned in Obama's direction. Fifteen of the 34 competitive races that The Cook Political Report lists are in districts that favored Romney in 2012. In the entire United States, Democrats only have representatives in five such "Romney" districts, and the DCCC largely steered clear of new Romney areas in its list of to-be-targeted GOP freshmen.
Those are places such as Rep. Mia Love's district in Utah, where Romney won by a 37-point margin, or Rep. Alex Mooney's seat in West Virginia, where Romney won by 22 points.
Still—publicly—party leaders are painting a rosy picture of their 2016 prospects.
Ben Ray Lujan, the new chairman of the Democratic Congressional Campaign Committee, has said the "majority is definitely going to be in play." Minority Leader Nancy Pelosi predicted House Democrats would ride Hillary Clinton's coattails to the majority, and Minority Whip Steny Hoyer has publicly agreed.
"Do I think the majority is possible? Sure," DCCC Communications Director Matt Thornton told National Journal. "But it's very early."
The DCCC's list of freshman targets was "just the first salvo," Thornton said. Overall, it will target far more incumbents than Republicans will this cycle, he said. "I don't think there's any doubt that we're going to pick up seats," Thornton said. "The math is clear. How many and which ones? It's way too early to make those predictions."
One early barometer of Democrats' appetite for risky races is the May special election in Staten Island to replace Rep. Michael Grimm, who resigned under mass federal indictment. But despite Grimm's unflattering exit, Democrats appear to be largely punting on the race.
The Staten Island Democrats who want to make the special election competitive feel the need to win over Washington. "I think once we start proving ourselves on campaign trail, D.C. will certainly figure out a way into this," said Tom Feeney, executive director of the Staten Island Democratic Party.
"Obviously, I don't speak for the DCCC, but we're all in for May of 2015," Feeney added. "We know there's a path to victory. We know what it is."
It's a difficult path. In January, a leaked poll commissioned by the DCCC showed state Assemblyman Michael Cusick, then considered the Democrats' best candidate, trailing presumptive Republican nominee Dan Donovan 48 percent to 28 percent. Cusick later decided not to enter the race.
The special election for Grimm's seat does put Democrats in a tough position: Turnout will likely be low, and New York City Mayor Bill de Blasio's severe unpopularity in Staten Island—which was exacerbated by his tension with the city's police force—won't help Democrats.
But if Democrats have any hope of winning a majority, they'll need to score victories in places where the conditions are far worse—and thus far, those are gambles for which the Democrats are showing very limited interest.
CORRECTION: The original version of the story misstated Democrats' record in New York's 21st District. The party held the district for three terms until losing it last fall.