Climate Change Will Make Megadroughts Much Worse This Century, According to NASA
NASA predicts that rapidly rising emissions will trigger extreme drought across the U.S.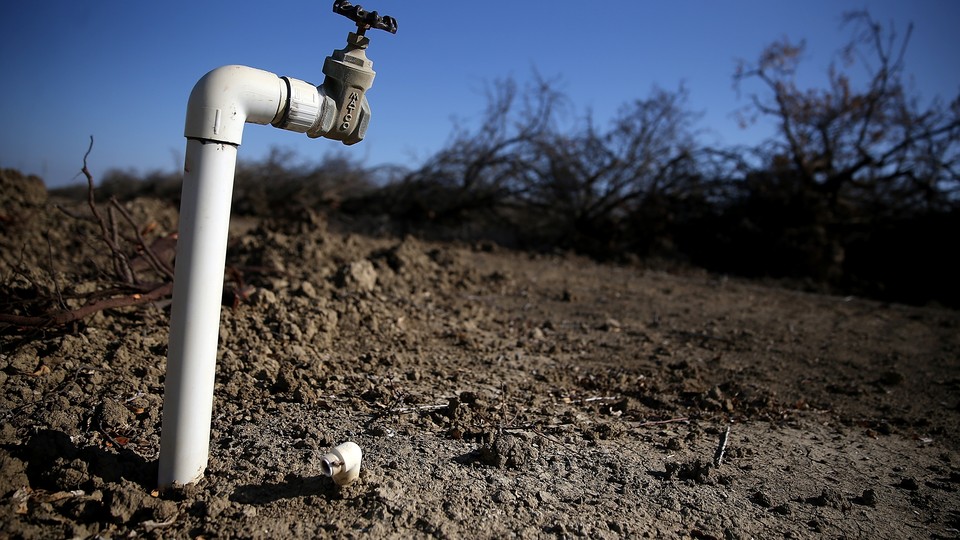 Thanks to climate change, the American West will likely suffer though a string of severe and long-lasting megadroughts this century.
That's the conclusion of new research from NASA published on Thursday in the journal Science Advances. 
NASA scientists predict that rapidly rising emissions will cause vast regions of the central and southwest U.S. to dry up during the second-half of the 21st century. That, in turn, is expected to trigger megadroughts starting in 2050 that could last up to 40 years.
For the sake of comparison, major historic droughts have typically not lasted more than a decade, including the extreme weather events that spawned the Dust Bowl in the 1930s.
"These droughts really represent events that nobody in the history of the United States has ever had to deal with," said Ben Cook, a NASA climate scientist. "We expect that with these much longer droughts, it's going to be even more impactful and cause even more problems."
Greenhouse-gas emissions caused by human activity are the main culprit behind megadroughts of the future, according to the research. If significant action is taken to cut emissions between now and the second half of the century, the likelihood that the U.S. will experience extreme drought will diminish, but not vanish entirely.