Can This Republican Win the Immigration Fight that Marco Rubio Couldn't?
Rep. Carlos Curbelo wants to bring Republicans to the table on immigration, but he's not the first to try.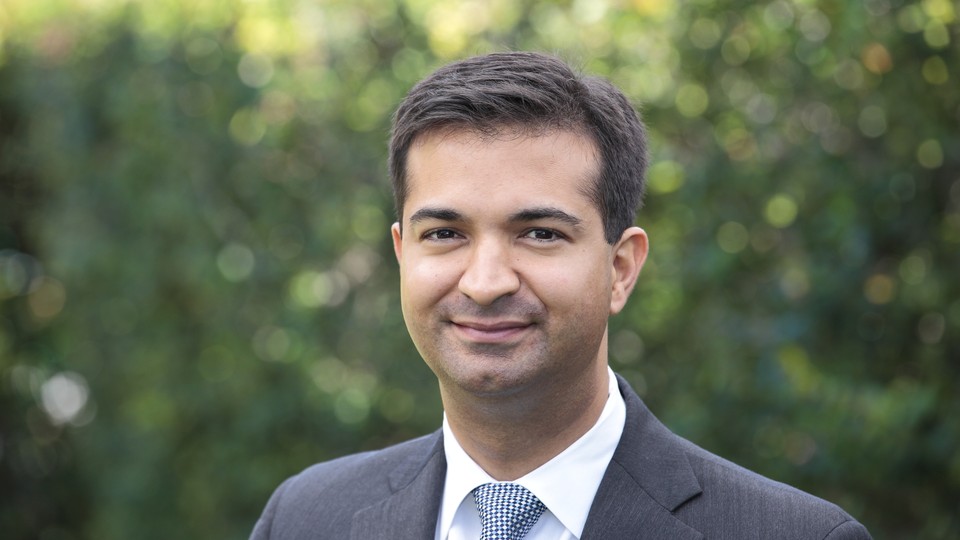 Carlos Curbelo is taking a risk.
The first-term House Republican from Florida is hoping to pull his party toward the center on immigration, and he has even created his own PAC to support fellow Republicans who share his cause. If he succeeds, he'll score an ideological victory and shore up his own chances at re-election in the process. But he also risks becoming the latest rising Republican star who fails to move the party on the issue—and pays a price for the attempt.
Curbelo, the son of Cuban exiles, said his PAC—called "What a Country!"—will support GOP candidates who advocate for major reforms to the U.S. immigration system, whether through a comprehensive or piecemeal approach. The congressman declined to name specific candidates the group would back.
"There is broad consensus that we have to address immigration," Curbelo told National Journal. "The divide is over how."
Unlike most Republicans in Congress, Curbelo is a vocal proponent of comprehensive immigration reform and the DREAM Act, which would allow immigrants illegally brought to the country as children to stay. And he voted against the GOP's plans last month to gut President Obama's executive actions granting millions of undocumented immigrants reprieve from deportation.
Curbelo's effort to pull his party left on immigration—or at least, earn some distance from his party on immigration—is also politically expedient. His South Florida district is a swing seat whose population is majority Hispanic. And Democrats see a prime pickup opportunity in the district, which President Obama won by 7 points in 2012. The party has been recruiting Annette Taddeo, who ran unsuccessfully for Florida lieutenant governor in 2014, to run against Curbelo in 2016.
But at a time when Republicans have made blocking "amnesty" for undocumented immigrants a top talking point in campaigns, changing the party's views is no easy task—a reality a number of high-profile Republicans have hit head-on in recent years.
Sen. Marco Rubio worked with Senate Democrats last session for a compromise immigration reform bill that passed the Senate with 14 Republican votes in support. But House leadership never brought the measure up for a vote, and Rubio was hammered by members of his own party.
Past efforts to raise money in support of pro-immigration-reform Republicans have also fallen short. At the end of 2012, former Commerce Secretary Carlos Gutierrez launched, with much fanfare, a super PAC designed to give cover to pro-reform GOP candidates. Yet the group, "Republicans for Immigration Reform," never became a political heavyweight, spending money on zero congressional races and pulling in less than $310,000 from just over two dozen donors in 2013 and 2014, according to its financial disclosures. (Gutierrez did not respond to a request for comment.)
Curbelo was one of Gutierrez's donors, giving $2,500 to the group in the spring of 2013, before he launched his congressional campaign.
Now, he maintains his PAC would achieve more success, saying officeholders and candidates—not third parties—are more likely to be effective. "I appreciate anyone who's willing help move the ball forward, but it's not going to be the outside groups" that achieve immigration reform, Curbelo said.
In his campaign last year, he strongly backed suing the president over his immigration orders. Now, Curbelo is trying a softer approach, saying he might join the GOP's lawsuit on the matter if it's focused on constitutional arguments. After the House voted to undo Obama's immigration policies last month, Curbelo said he was "troubled" by the president's actions. However, he said an immigration overhaul should be addressed through separate bills, rather than through legislation that funds the Homeland Security Department.
The GOP sees a strong candidate in the 34-year-old Curbelo, touting him as evidence of the party's growing diversity and raising his profile when possible. Curbelo gave Republicans' Spanish-language response to Obama's State of the Union address last month, a near-verbatim copy of Sen. Joni Ernst's one in English—except that Curbelo called for "permanent solutions" to the immigration system.
"Carlos is young, extremely articulate, and super fluent in both languages," said Nelson Diaz, chairman of the Miami-Dade County Republican Party. "This PAC will allow him to take his message even further."
But Democrats aren't giving Curbelo any quarter for moving to the middle on immigration. "You don't get extra brownie points for taking a position in your district that's mainstream," said Ian Whitney, chairman of the Democratic Party in Monroe County, a part of Curbelo's district.
And they're fighting to keep Curbelo closely tied to the GOP mainstream on immigration. Asked about Curbelo's effort, Democratic Congressional Campaign Committee spokesman Josh Schwerin wrote: "When Carlos Curbelo cast his vote for John Boehner for speaker he gave up any pretense of actually trying to get comprehensive immigration reform passed through Congress."