Big Oil Chief: Industry Should Be 'Less Aloof' in Climate Fray
The head of Royal Dutch Shell says, 'The world will benefit' if oil-and-gas companies make themselves heard as nations craft a new global emissions accord.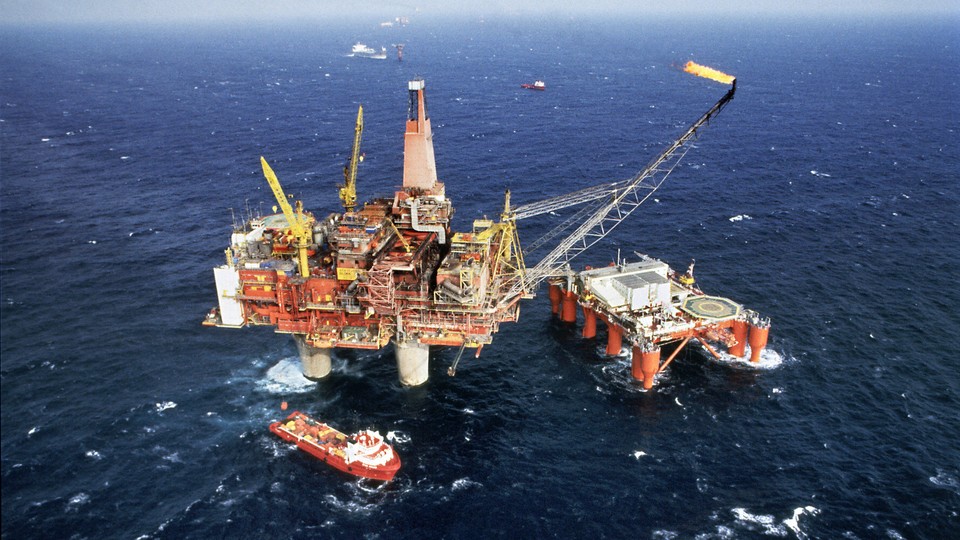 Royal Dutch Shell CEO Ben van Beurden says this is no time for big oil to be a shrinking violet.
In a speech he will give today, van Beurden says his industry should be more engaged in debates about climate and energy policy, especially as make-or-break talks on a global climate pact loom later this year.
"Our industry should be less aloof, more assertive. We have to make sure that our voice is heard by members of government, by civil society, and the general public," he will say, according to remarks he plans to deliver at the International Petroleum Week dinner in London.
The speech arrives as negotiators—including State Department officials—are working on a new global climate accord that diplomats hope to finalize at United Nations talks in Paris late this year.
"Making our voice heard—this should be our goal in the run-up to Paris. The world will benefit," thespeech states, arguing the industry has wrongly kept a low profile in climate debates.
Van Beurden's speech also notes that the climate debate will "rise to new heights of intensity" ahead of the U.N. talks and says a "balanced" debate is needed—one that doesn't simply pit renewables against fossil fuels.
"The world's energy needs will underpin the use of fossil fuels for decades to come. So, rather than ruling them out, the focus should remain on lowering their carbon emissions," he will say.
The speech takes jabs at industry critics—but van Beurden plans to throw a few of his own at the oil-and-gas sector during the dinner—an event conference organizers call "one of the largest social gatherings in the oil-and-gas industry calendar."
"Stereotypes that fail to see the benefits our industry brings to the world are short-sighted. But we must also take a critical look at ourselves," the planned speech states. "You cannot talk credibly about lowering emissions globally if, for example, you are slow to acknowledge climate change, if you undermine calls for an effective carbon price, and if you always descend into the 'jobs versus environment' argument in the public debate."
The speech reiterates Shell's support for policies that impose a price on carbon emissions—typically taxes or emissions-trading. Such policies are growing worldwide but remain politically moribund at the national level in the United States—though some states are using emissions-trading, and EPA's power-plant emissions rules could expand to state-level adoption.
While the Shell chief supports carbon prices and notes that climate change is real, his remarks still underscore fault lines between his industry and green activists.
Van Beurden voices support for using natural gas in place of coal, for example, at a time when many environmentalists have turned against the fuel and are seeking to convince more universities and municipalities to dump their holdings in fossil-fuel stocks.