A Congressman Got Caught Winking at His Mom on C-SPAN
It's kind of sweet, once you know the backstory of a few rather strange moments on the network this week.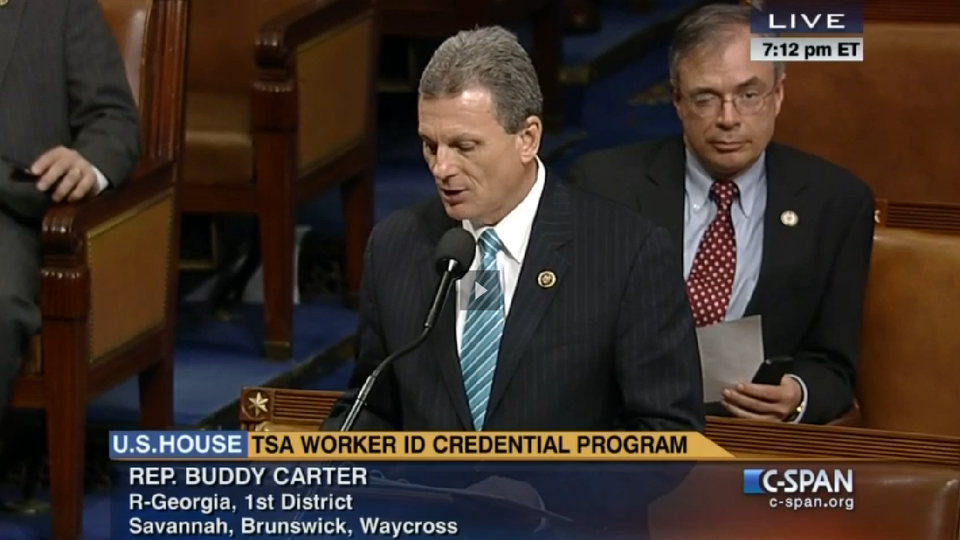 Andy Harris knows how to work the camera.
In a strange—or adorable, depending on how you look at it—C-SPAN clip that surfaced Wednesday, the Republican congressman from Maryland showed just how much he wants to make Mom proud. In the two-minute-long video, Harris wordlessly communicated with his mother, who was watching the network.
It began when Harris slid into the bench behind speaker Rep. Buddy Carter, which put him right in front of C-SPAN viewers. Harris then gave a quick glance around to see if anyone was looking, and stole a wink at the camera.
But it didn't end there. Harris leaned into his seat casually and smiled slyly at the camera. He appeared to be texting in between a few coy smiles. More winks ensued. At one point, he even took off his glasses in what looked like the consequences of an off-screen dare.
Without context, the congressman looked like he was substituting C-SPAN for Tinder. As it turns out, though, Harris was just hamming it up for Mom.
"His mother watches C-SPAN," spokesman Chris Meekins told National Journal, "and it makes her day to see him."
If this is what Harris pulls out for Valentine's Day, we can't wait to see what he'll do come Mother's Day.