What Obama's Plan for 'Precision Medicine' Really Means
The president wants to help develop new, more effective drugs.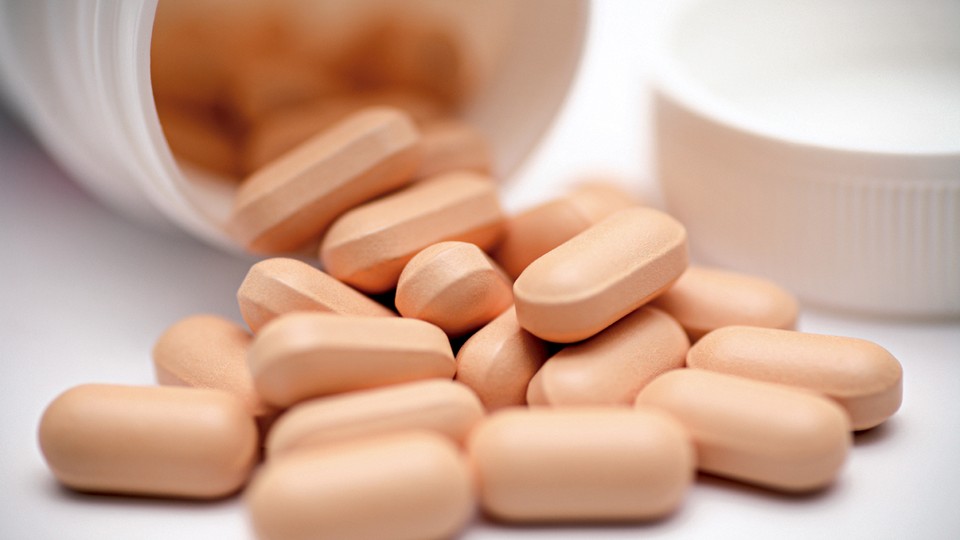 President Obama used his State of the Union address Tuesday to launch a new initiative that would use the human genome to build better medical treatments.
Obama called it the "Precision Medicine Initiative"—so what's precision medicine, anyway?
In short, it's one of the most promising and exciting fields of medical research. Precision medicine, also known as "personalized medicine," is about the knowledge we've gained by sequencing the human genome. It's the effort to turn that knowledge into better, more effective medicines.
"I want the country that eliminated polio and mapped the human genome to lead a new era of medicine—one that delivers the right treatment at the right time," Obama said. "In some patients with cystic fibrosis, this approach has reversed a disease once thought unstoppable."
The approach is built largely on science's improved understanding of genetics. The thinking, roughly, is that doctors will be able to look to patients' genes to see whether they're at increased risk for certain conditions—meaning doctors could try to to prevent those diseases from developing, or be on the lookout to treat them early if they do develop.
And by better understanding each patient's individual illness, doctors can better tailor the right dose of the right medicine, at the right time.
Francis Collins, the director of the National Institutes of Health, is a leading advocate for more personalized medicine. Here's how he described it in an interview last fall:
"If I got a diagnosis of cancer today, I would want that cancer to be completely sequenced, to see what mutations are there that are driving those cells to grow when they shouldn't, and then to be able to use that information to pick from the current menu—which is growing rapidly—of molecularly targeted drugs."
Especially in terms of actually developing medicines, it's still a young field. Scientists are learning a lot, very quickly, about the underlying genetic causes of many diseases. But the business of translating that knowledge into more targeted treatments is still just getting started.
That's what Obama proposed jump-starting in the State of the Union.
"Tonight, I'm launching a new Precision Medicine Initiative to bring us closer to curing diseases like cancer and diabetes—and to give all of us access to the personalized information we need to keep ourselves and our families healthier," he planned to say, according to the prepared speech.
He might even be able to find some bipartisan support, depending on the details of the plan. (The prepared text didn't offer any more information.)
The House Energy and Commerce Committee, chaired by Rep. Fred Upton, is in the midst of an ambitious project to figure out a better way to test and approve new drugs. Ahead of Tuesday's speech, Upton praised the cooperation he has received from top Health and Human Services officials, including Secretary Sylvia Mathews Burwell.
Upton's and Obama's initiatives aren't the same—Upton's is about the regulation of new drugs, while the president's is about their development. But, of course, those two things go hand in hand.