This Year's State of the Union Address Is Light on Foreign Affairs
The president talked about Iran, Iraq, and Afghanistan far less than he did in previous speeches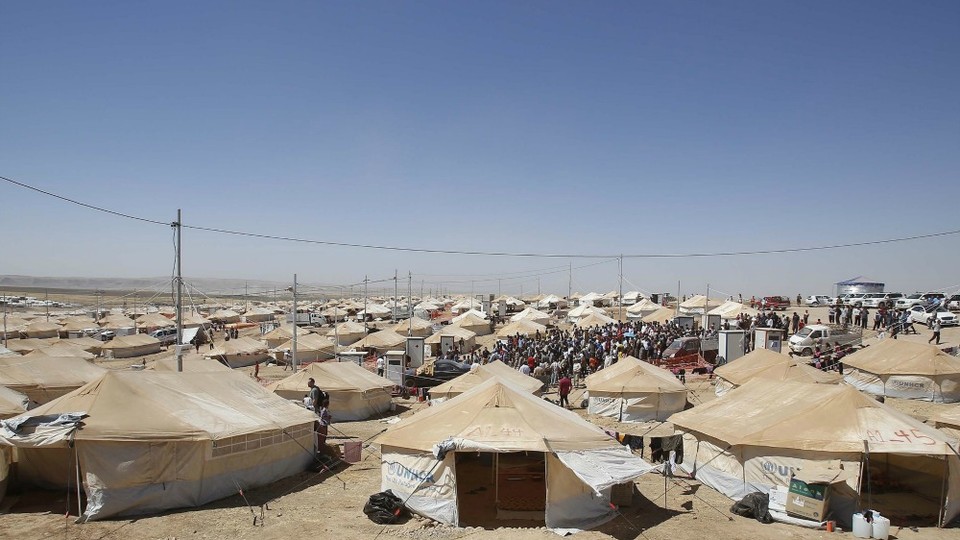 During his penultimate State of the Union address, President Obama took the podium to hammer home the economic progress the U.S. has made since he took office, and proposed a new set of taxes on the wealthy. But at a time when Americans are increasingly concerned about threats from abroad, the president touched on foreign policy less than usual.
In his last State of the Union address, just months after Iranian President Hassan Rouhani made a historic phone call to Obama and negotiations began over the Iranian nuclear program, the president brought up Iran 15 times. This year's address only included four references to the country in the prepared remarks, even though senior advisor Ben Rhodes late last year called reaching a nuclear deal a top priority for the president.
Afghanistan, which also earned 15 mentions in 2013, only came up three times on Tuesday. The president mentioned Iraq, where Islamic State extremists have taken over significant swaths of land, only twice, compared to an average of five over his last five State of the Union speeches. And Obama referred to the extremist group itself, which dominated headlines throughout 2014, only twice.
Boko Haram, the extremist group that killed more than 10,000 Nigerians in 2014, did not come up in Obama's speech at all on Tuesday.
Terror, terrorists, and terrorism, however, came up relatively often. Obama mentioned terrorism nine times in the prepared remarks for his Tuesday speech, on par with last year's speech, when he brought it up 10 times. Before 2013, Obama's speeches only mentioned terror and terrorism a handful of times.
In a year where the economy is looking up but foreign affairs are looking grim, and the president is trying to set an optimistic tone, it's no surprise that the president chose to focus on domestic affairs. But foreign policy is likely to be a priority of Obama's final two years in office.