Over the past six years, the Keystone XL oil-sands pipeline has become a powerful symbol in the midst of a national debate over energy security and climate change. Opponents warn that construction would speed Canadian oil-sands development, which could spell "game over" for the planet.
But despite its iconic status, Keystone would generate far fewer emissions than the nation's fleet of power plants, a source of emissions that the president has pledged to crack down on as part of his climate agenda.
America's total greenhouse-gas emissions reached over 6.5 billion metric tons in 2012. The EPA estimates that oil-sands crude that moves through Keystone XL would produce roughly an additional 18.7 million metric tons of carbon dioxide annually compared to less-carbon-heavy conventional oil.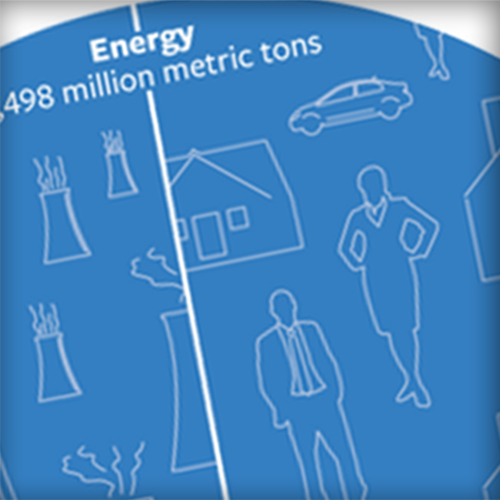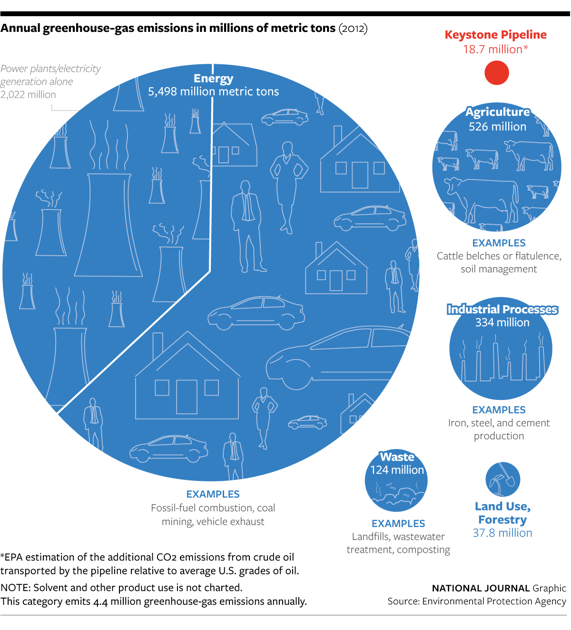 We want to hear what you think about this article. Submit a letter to the editor or write to letters@theatlantic.com.
Clare Foran
is a former associate editor at
The Atlantic
.