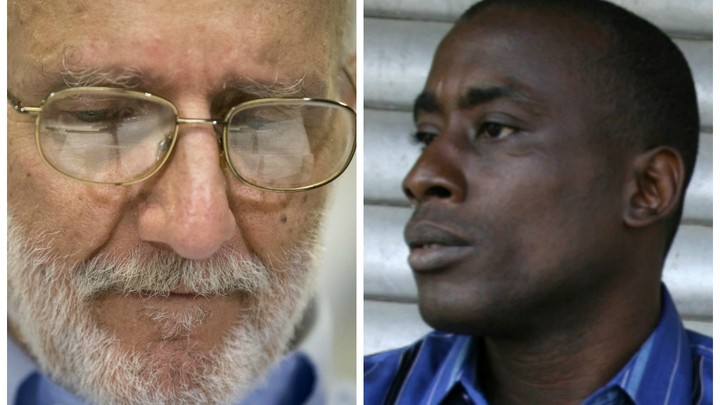 Five weeks ago, Alan Gross was rotting in a Cuban jail. On Tuesday night, he'll be at the State of the Union address, a living symbol of President Obama's historic move to normalize relations with Cuba. Sitting nearby, though, will be Rosa María Payá, whose father's 2012 death many blame on the Castro regime. Jorge Luis García Pérez will also be in the audience, having been held for seventeen years as a political prisoner. They are also symbols, but of the kind of oppression that, Obama's critics argue, should not be rewarded with a diplomatic thaw.
More than the president's speech itself, the presence of Gross and the dissidents inside the House chamber will illustrate the tensions behind the decades-long debate over U.S. policy toward Cuba. Gross is the State Department contractor whose five-year imprisonment ended when the president announced his intent to normalize relations with the Castro regime. His invitation was an obvious choice, and he is sure to receive a lengthy and bipartisan standing ovation when the president recognizes him during his speech.
Yet Republicans fervently opposed to Obama's move will send their own message of protest Tuesday night with the guests they've invited to the State of the Union. Speaker John Boehner is bringing Pérez, a leader of the Cuban resistance movement known as Antunez who spent 17 years as a political prisoner before his release in 2007. Antunez, who has been referred to as the "Cuban Nelson Mandela," has denounced Obama's deal with Raúl Castro on Twitter and plans to do so in person before the president's speech at a Capitol press conference with Cuban-American members of Congress.
Senator Marco Rubio, the son of Cuban émigrés and another staunch critic of normalizing relations, has invited Payá, the daughter of activist Oswaldo Payá, whose death in a suspicious 2012 car accident was thought to be an assassination by the regime. "While I disagree with the president's new Cuba policy, I hope Rosa María Payá's presence on Tuesday night will at least remind him that her father's murderers have not been brought to justice, and that the U.S. is now, in fact, sitting at the table with them," Rubio said. "I hope the administration takes the opportunity to demand reforms and changes in Cuban behavior before relations are normalized."
The display inside the Capitol on Tuesday coincides with a flurry of activity following Obama's December announcement. A congressional delegation comprised of members supportive of normal trade relations met with the Cuban foreign minister—but not Raúl Castro—in Havana over the weekend, days after the Obama administration formally relaxed longstanding restrictions on travel to Cuba. Yet the biggest change to U.S.-Cuba policy—an end to the embargo—will require the approval of a Republican-controlled Congress, and as Boehner and Rubio are making clear with their invited guests, that remains a long way off.
We want to hear what you think about this article. Submit a letter to the editor or write to letters@theatlantic.com.
Russell Berman
is a staff writer at
The Atlantic
, where he covers politics.