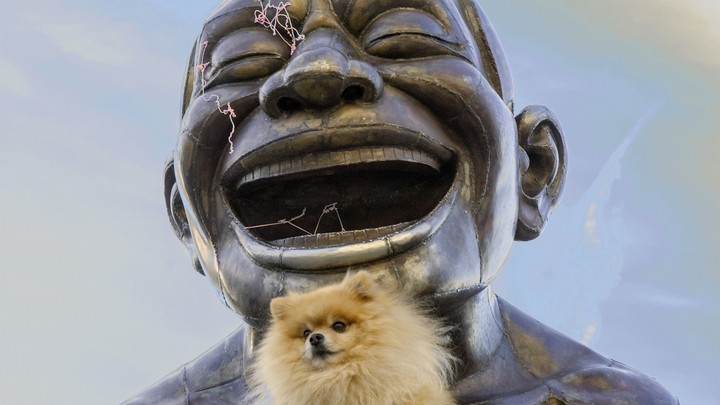 Here they are, the best jokes our colleagues in the media could muster on the State of the Union. Judge accordingly. Some we actually LOL'ed at. Will update pending lulz.
[BIDEN GRABS MIC] "Folks, I am pleased to announce this year's State of the Union is........ Wisconsin"

— Matt Pearce (@mattdpearce) January 20, 2015
Based on the excerpts, this is looking like a pretty strong speech pic.twitter.com/ucDI9txa4q

— Dan Amira (@DanAmira) January 21, 2015
"Tonight, we swipe right"

— Christopher Ingraham (@_cingraham) January 21, 2015
no one cares about the color of his suit. we need to address the real issues like how lays is DESTROYING THIS COUNTRY pic.twitter.com/jzIMmSsysq

— Sam Baker (@sam_baker) January 21, 2015
Obama's sneaker game is trash pic.twitter.com/FewildHvzl

— Desus Nice (@desusnice) January 21, 2015
The A N State of our Union Is Tired of this joke

— Michael Roston (@michaelroston) January 21, 2015
Biden Arrives Early To Set Up State Of The Union Fog Machine http://t.co/F2rrB5JXBf pic.twitter.com/IiQbk7YaKd

— The Onion (@TheOnion) January 20, 2015
Just got a leaked copy of the #SOTU. Last line: "Allah bless America. Hi, Bill Ayers!"

— jeremy scahill (@jeremyscahill) January 21, 2015
We want to hear what you think about this article. Submit a letter to the editor or write to letters@theatlantic.com.
Brian Resnick
is a former staff correspondent at
National Journal
and a former producer of
The Atlantic
's National channel.