State of the Union: Obama Says Drone Technology Must Be 'Properly Constrained'
It's a subject he's skirted in the past.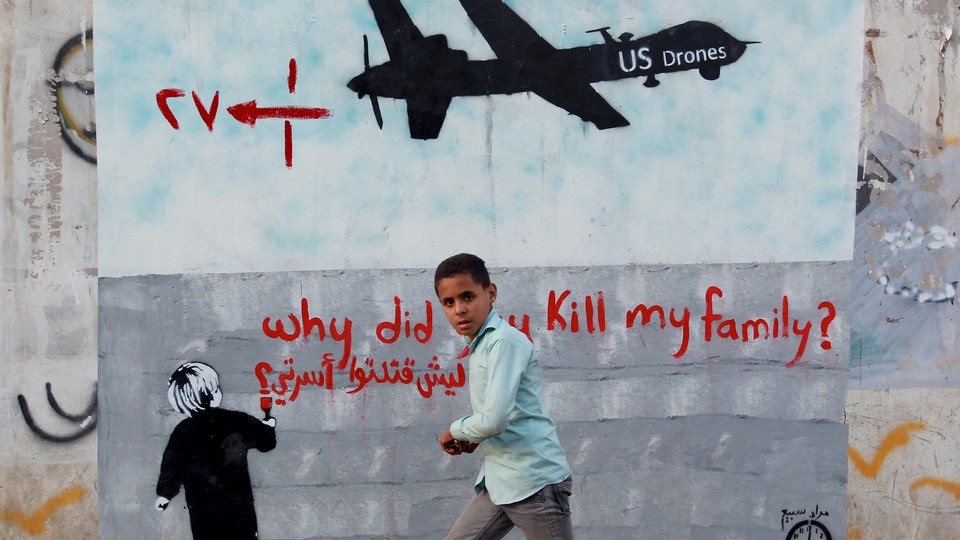 During his State of the Union address Tuesday night, President Obama fleetingly mentioned the United States' use of unmanned aerial vehicles, otherwise known as drones.
The full excerpt:
As Americans, we respect human dignity, even when we're threatened, which is why I've prohibited torture, and worked to make sure our use of new technology like drones is properly constrained. It's why we speak out against the deplorable anti-Semitism that has resurfaced in certain parts of the world. It's why we continue to reject offensive stereotypes of Muslims"Š—"Šthe vast majority of whom share our commitment to peace. That's why we defend free speech, and advocate for political prisoners, and condemn the persecution of women, or religious minorities, or people who are lesbian, gay, bisexual, or transgender. We do these things not only because they're right, but because they make us safer.
Critics of such drone technology, however, may argue that the technology has not been "properly constrained." A year ago, the U.K.-based Bureau of Investigative Journalism estimated that, of the 2,400 people killed by drones over the past five years, at least 273 were civilians.