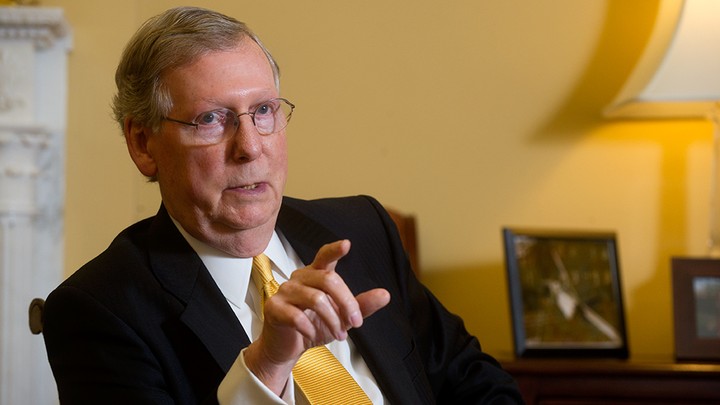 Following a tense night, Senate Majority Leader Mitch McConnell moved to limit debate on legislation to green-light the Keystone XL oil-sands pipeline, setting up a final vote next week.
Senators stayed at the Capitol past midnight Thursday as McConnell swiftly moved to table a series of Democratic amendments to the pipeline bill, which has now been under debate in the Senate since the new Congress convened at the start of the month.
Minutes before midnight, McConnell filed cloture on the underlying bill, a procedural move that will trigger an additional 30 hours of debate before a final vote.
Democrats grumbled that the majority leader did not allow for debate on their amendments offered up on Thursday evening. 
Thursday night's session could offer a preview of the kind of back and forth expected to emerge between Democrats and Republicans as the new Congress continues with the GOP at the helm.
The Senate is expected to approve the bill authorizing construction of the Keystone pipeline. A final vote could come as early as Tuesday. President Obama has pledged to veto the legislation.
We want to hear what you think about this article. Submit a letter to the editor or write to letters@theatlantic.com.
Clare Foran
is a former associate editor at
The Atlantic
.