Rand Paul Continues to Gleefully Troll Other 2016ers
Who needs primary debates when you have Twitter?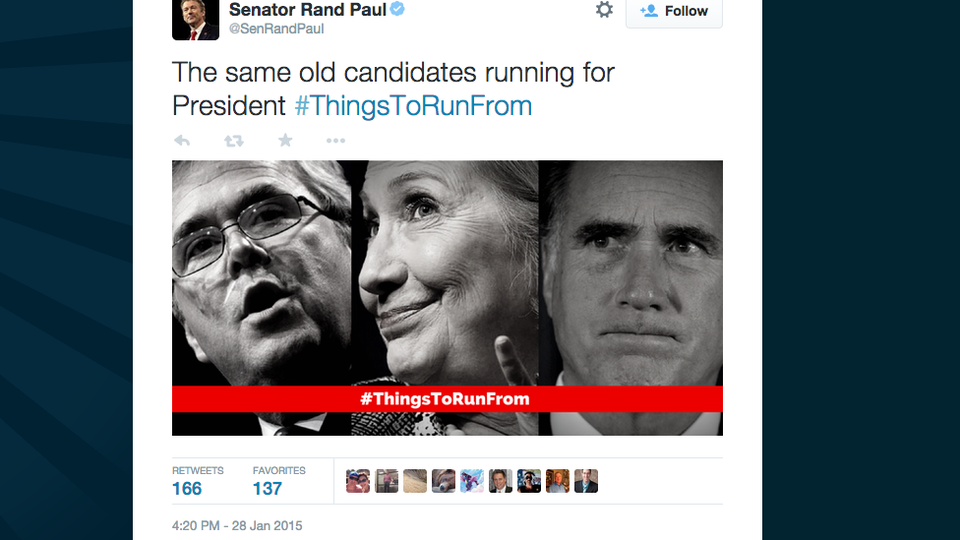 The above tweet, which Sen. Rand Paul sent out from his verified Twitter account Wednesday, is just the latest installment in the Kentucky senator's attempt to troll the world, aka the field of fellow potential presidential candidates in 2016. He has already poked fun at a meeting between Mitt Romney and Jeb Bush, and trolled Bush via Google search words after he announced he was "exploring" a presidential run.
To state the obvious, Bush has not run for president before. But that won't keep Paul—or more likely, his digital strategy team—from grinding his gears. And getting press in the process.