Pursuit of Trivia: The 2016 Farce
Republicans pander and lie while Hillary Clinton is lost in the weeds.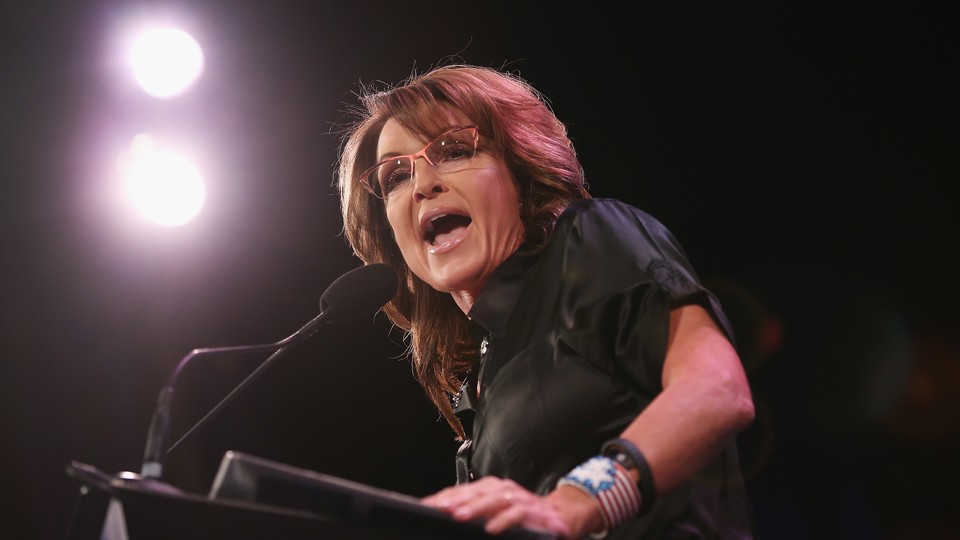 In 1947, Secretary of State George Marshall ordered his director of policy planning to gather a team of experts and produce an economic relief plan for war-ravaged Europe. George Kennan was stumped: The crisis was massive, the resources were thin, and the political obstacles were mighty. When he asked his boss for advice, Marshall said only, "Avoid trivia."
That admonition, which Kennan later described as "two deeply serious and unforgettable words," comes to mind as the 2016 presidential campaign comes into view. This is the silly season—a time when candidates, consultants, and pundits are most likely to forsake the big picture for the picayune.
To wit:
1. Former Arkansas Gov. Mike Huckabee tut-tutted at the nation's first parents, President Obama and first lady Michelle Obama, because they allow their daughters to listen to the lyrics of Beyonce. This is the same guy who, moments before announcing his plans not to run for the GOP presidential nomination in 2012, performed the raunchy "Cat Scratch Fever" in prime time with his pal Ted Nugent.
2. Louisiana Gov. Bobby Jindal said there are neighborhoods in Western nations where Islamic traditions trump civic laws—so-called no-go zones. The Republican is exploiting fear and stoking division in the aftermath of the terrorist attacks on Paris—and he's wrong.
3. Republican Sen. Rand Paul said "Over half of the people on disability are either anxious or their back hurts." The charge strikes a chord with low- and middle-class voters left behind in the new economy, especially those who suspect neighbors, friends, and family members of abusing the system. But he's wrong.
4. Professional attention-getter Donald Trump told Iowa Republicans on Saturday that half of the undocumented immigrants in the United States are criminals. He's wrong, and he won't be president.
5. Former GOP vice presidential nominee Sarah Palin, who is precisely as likely to be president as is Donald Trump, delivered a rambling address at the same gathering of Iowa conservatives. She called Obama "an overgrown little boy" and said the media believe that "a pantsuit can crush patriots." Scott Conroy, a political reporter for Real Clear Politics who coauthored a Palin biography, tweeted, "I don't say this lightly. This is the strangest speech I've ever seen Sarah Palin deliver."
6. Mitt Romney's presidential aspirations lurched from, "Oh, no, no, no. No, no, no, no, no. No, no, no" to Oh, yes, yes, yes. Yes, yes, yes, yes, yes. Yes, yes, yes. The political press corps rushes to cover Romney's midlife crisis and his awkward meeting with former Florida Gov. Jeb Bush.
On the Democratic side of the 2016 farce, Hillary Clinton may be breezing to the nomination, but her team seems stuck in the weeds. They've leaked details of plans to distance herself from Obama, hire a communications director, and integrate Bill Clinton into the campaign. Somebody even convinced Politico that Team Clinton has a "short list" of vice presidential candidates.
What could be more trivial than process stories about a Democratic nominee-in-waiting who has been a public figure for nearly 40 years? Congratulations, Republicans, you've answered the question with your pandering, exaggerating, and lying.