One YouTube Celebrity's Road to the White House
From the Cinnamon Challenge to the Oval Office.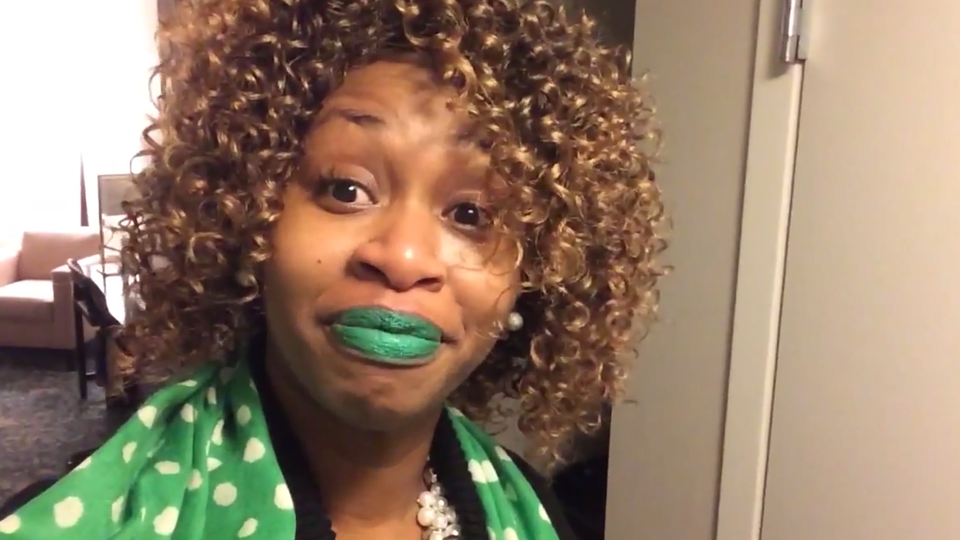 GloZell Green—or rather, the larger-than-life character she plays online—is a popular vlogger who has more than 3 million subscribers to her YouTube channel.
And at 5 p.m. on Thursday, she—along with fellow YouTube stars Hank Green and Bethany Mota—will interview President Obama as part of his post-State of the Union publicity tour. Ahead of her interview with the president, GloZell released a video in which she surprises her mom (adorably), and previews the White House's interview setup:
One of GloZell's most popular videos shows her doing the Cinnamon Challenge, where people are challenged to film themselves trying to eat a spoonful of cinnamon. It does not go well for her. For a further GloZell primer, you can watch more of her most popular videos here, here, and here.