Obama Confronts Race Relations and Ferguson in State of the Union Address
The president speaks out after a year of police confrontations.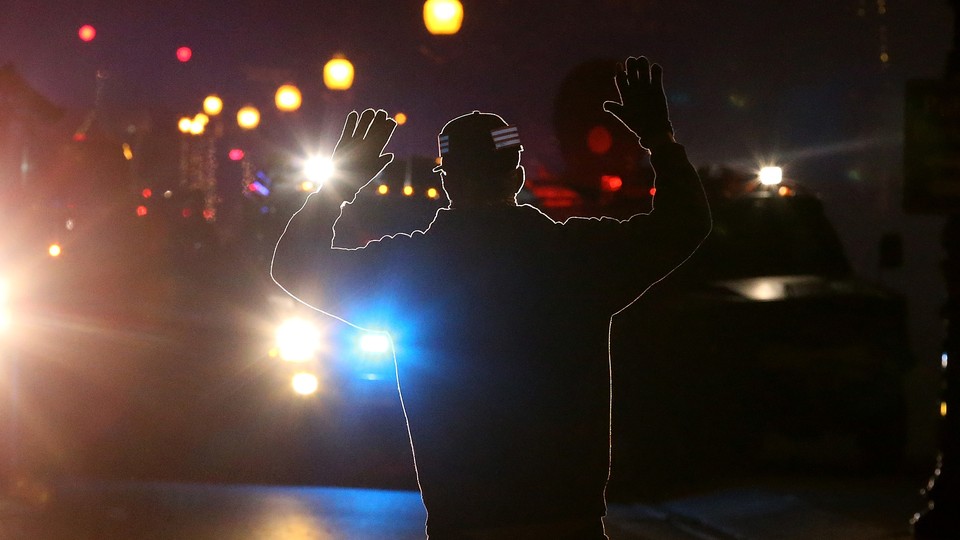 After a year marked by several high-profile confrontations between white police officers and unarmed black men, President Obama took the opportunity during his State of the Union to address the crisis of race relations head on.
"We may have different takes on the events of Ferguson and New York. But surely we can understand a father who fears his son can't walk home without being harassed," Obama said. Then, in an effort to strike a measured tone, Obama went on to say, "Surely, we can understand the wife who won't rest until the police officer she married walks through the front door at the end of his shift."
While black Americans have said they feel the United States has become more divided on race this year, the president has been reluctant to weigh in at times. He's often instead left specific race issues to be handled by Attorney General Eric Holder.
The president also addressed another legacy issue one day after Martin Luther King Jr. Day. Obama said that regardless of how people feel about elections, it is time to restore the Voting Rights Act.
"We can agree that the right to vote is sacred; that it's being denied to too many; and that, on this 50th anniversary of the great march from Selma to Montgomery and the passage of the Voting Rights Act, we can come together, Democrats and Republicans, to make voting easier for every single American," Obama said.
The president boiled down his point to one that transcends politics. "I have no more campaigns to run," Obama said, before adding (to laughs and applause) "I know because I won both of them." He continued: "My only agenda for the next two years is the same as the one I've had since the day I swore an oath on the steps of this Capitol "" to do what I believe is best for America."