Mitt Romney to the GOP: I Won't, But I Could Have...
His departure avoids a messy Republican primary fight, and opens opportunities for a new generation of leadership.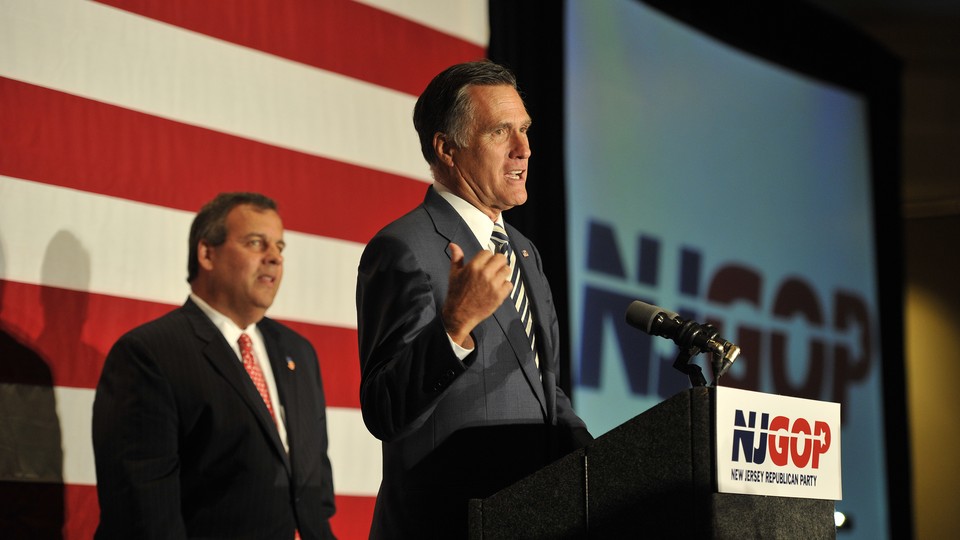 In the end, Mitt Romney made the decision that most Republicans expected him to do when he was denying any interest in a presidential campaign last year. But his announcement made it clear how close he was to saying yes, how tantalizing he found the prospect of a third-straight presidential campaign, and how unenthused he is about the GOP alternatives.
He offered only a lukewarm endorsement of the other GOP candidates, saying on a conference call to supporters that "it is best to give other leaders in the party the opportunity to become our next nominee." On the call, he dwelled on all the polls showing him with strong numbers, even rebutting skeptics that suggested his support would drop once he entered the race. He touted the team of supporters he'd been putting together in preparation of a possible run.
Romney's decision ends a three-week roller-coaster ride for his advisers, allies, and supporters, most of whom sprung into action when he announced to financiers in Manhattan three Fridays ago that he was considering another campaign. The consensus among Romney loyalists, as he headed to San Diego the next week for a speech to the Republican National Committee, was that he was planning to run in 2016.
In the weeks since, conversations with a handful of longtime Romney allies reflected enormous uncertainty. Many former Romney operatives were "on ice," waiting for him to signal a definite return to the political arena. But that sign never came.
"Romney realized the old rule: The best day of the campaign is your first and last. Everyone who was cheerleading him on were followed by a good number of people who told him it would end up being a giant family feud," said Republican strategist Rick Wilson.
But the back-and-forth decision-making is reflective of a politician who truly thought he was the Republican best positioned to take on Hillary Clinton, and who held a dim view of much of the Republican lineup of talent. Indeed, it's striking how the data-consumed consultant's assessment of the GOP field was disconnected from that of most other Republican operatives. His inner circle had been constantly leaking how unimpressed he was with the deep roster of candidates, particularly Jeb Bush.
In the short term, Romney's decision to pass is good news for Bush, who won't face his most serious competitor for establishment-oriented Republican votes. Both are brand-name, center-right candidates who would have been competing for the same supporters and donors. It also helps New Jersey Gov. Chris Christie, another favorite of the donor class, who will also have more space to compete for more-moderate Republican voters. Romney is meeting with Christie on Friday night, according to The New York Times, which reported that he is considering offering support to the governor.
But the bigger long-term winners will be the candidates with fresh ideas and a future-oriented vision, and those who are acceptable to both the establishment and the conservative wings of the party. Wisconsin Gov. Scott Walker fits the bill to a T. So does Florida Sen. Marco Rubio, who has the biggest upside of any prospective candidate. Bush scores well on the first two, but has serious challenges to overcome with the base.
Romney would have struggled on all three counts: He threw out his campaign message from 2012 in favor of one centered on combating poverty and fighting terrorism. Being a two-time losing candidate made it tough to persuade supporters that he'd be the strongest Republican to take on Hillary Clinton. And while he's still respected by both wings of the GOP, establishment leaders doubted he was electable, and the activists didn't think he was conservative.
In hindsight, it was awfully telling that the Romney campaign leaked details to Bloomberg about a private polling project showing Romney as one of the three GOP front-runners, along with Rubio and neurosurgeon Ben Carson. While the leak was intended to be good news for Romney, it underscored the hunger in the country for political outsiders. Rubio, as a first-term Hispanic senator who has spent the last year proposing policies designed to increase economic mobility, fits the bill. Carson is as outside the media-political complex as they come, a soft-spoken African-American doctor whose first moment of political fame came when he criticized Obama's approach to governance to his face at a 2013 National Prayer Breakfast. Romney could possibly have been a finalist for the nomination by beating out Jeb for the establishment mantle, but it would have been a messy and damaging fight for the GOP.
"When it comes to the donor class, the Highlander rule applies. There could be only one," said Wilson. "Rubio and Walker are now positioned to emerge on the radar screen, and fill in as serious candidates—for both the donor class and the broader Republican universe. [Romney's decision] empowers the middle of the field to get a close look."
---
Tim Alberta contributed to this article