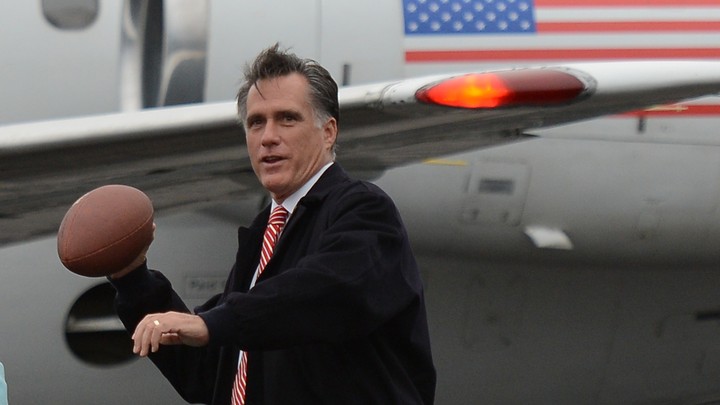 Don't call it a comeback.
Mitt Romney is leaning toward running for president for a third time, and is moving to get the old band back together, according to a Washington Post scoop published Monday afternoon.
"I have a strong sense of duty," Romney reportedly told a GOP bundler recently of his decision to run again. Romney has also reportedly been reaching out to such far-flung Republicans as Newt Gingrich, Laura Ingraham, Rep. Paul Ryan, Tim Pawlenty, Scott Brown, Jim Talent, and Rep. Jason Chaffetz, along with many former Romney staffers.
Romney hinted at the news on Friday, when he told a group of donors in New York City that he was "seriously considering" a 2016 run. Now, the other shoe has dropped. Romney's news came just as Ryan, his 2012 running mate, told NBC News he will not run for president in 2016.
In November, Ryan told National Journal that his old running mate wouldn't run, either. "I'd get behind Mitt," Ryan said at the time. "But he's not going to run. He has zero plans of doing that."
We want to hear what you think about this article. Submit a letter to the editor or write to letters@theatlantic.com.
Emma Roller
is a former staff correspondent for
National Journal
.