Live From Iowa, It's Saturday Night
SNL alum Gary Kroeger is pondering a run for Congress in his native Iowa.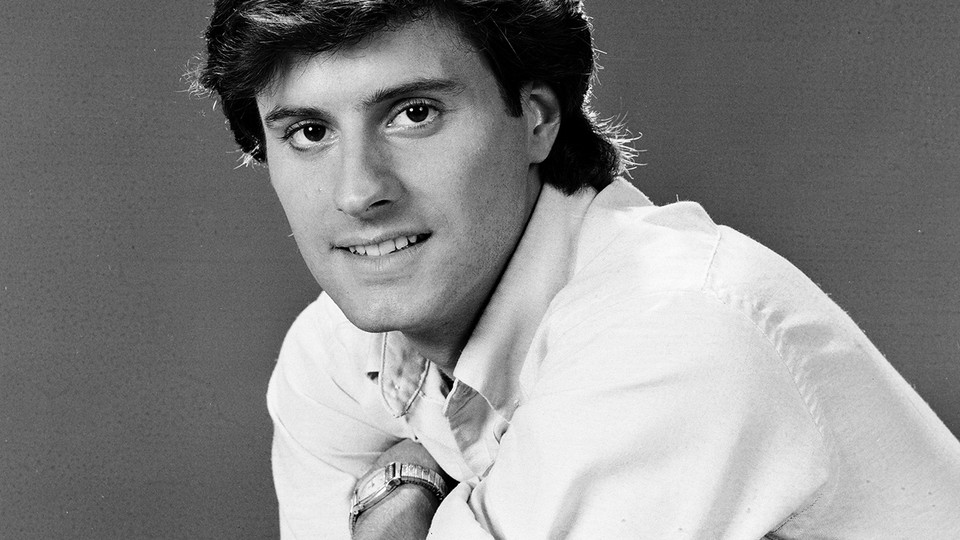 When most congressional hopefuls Google their name, they don't find pictures of themselves dressed in drag, complete with a wig and a sequined gown. Gary Kroeger will at least find it easier than others to explain why: It was his job to make people laugh for a living.
The onetime Saturday Night Live performer, who was on the show from 1982 to 1985, says he is strongly considering running for Congress in Iowa next year, as a Democratic challenger to one of the most vulnerable Republicans in the country, freshman Rep. Rod Blum, in Iowa's liberal-leaning northeastern quadrant.
"It's enough to get a mention because it's interesting," said Kroeger, who now works at an ad agency in his hometown. "I'm not a lawyer or a business owner. I didn't follow a conventional path into politics."
Kroeger, 57, said he's still consulting with party leaders and his family about the feasibility of a campaign. But he added that he is about a week away from making his announcement—and is strongly leaning toward running.
(PHOTOS: Celebrities Who Ran for Office)
The former actor said he has been approached by people in his community about running for office for years. "Now it's all I think about," he said. "Every day, I'm taking a step closer than farther. I really feel like I have a voice to lend to the people that's reasonable."
Kroeger, a native of Cedar Falls, has played the politician before. His favorite role on SNL, where he overlapped with future Seinfeld star Julia Louis-Dreyfus, was portraying former Vice President Walter Mondale, who was the Democratic nominee for president in 1984. He also played Robert Kennedy in one sketch.
And Kroeger wouldn't be the first Saturday Night Live alum to jump from impersonating public figures to becoming one. The show has a reunion coming up in New York City, and Kroeger said he's hoping to seek advice there from Democratic Sen. Al Franken about running for office. Franken won a very close Minnesota Senate race in his first run for office in 2008 and went on to easily win a second term last year.
Kroeger never overlapped with Franken on the NBC show, but he wants to hear more from "his idol" about the transition to politics.
"Al Franken is the template on how it's done," Kroeger said. "If you Google Franken or YouTube him, you'll see him at a state fair getting tea partiers to listen."
After 20 years appearing in game shows, commercials, and low-budget movies, Kroeger moved back to Iowa in 2003 and is now an executive at Cedar Falls-based Mudd Advertising. He calls himself a liberal progressive with an understanding of corporate America and the willingness to engage with and listen to conservatives.
"We can have ideological arguments, but at end of the day, I'm sitting across from them and drinking a beer," Kroeger said.
If he decides to run, Kroeger will not have an easy path. Before getting the chance to take on the Republican incumbent, Blum, he'd have to battle at least one fellow Democrat in a primary. Cedar Rapids City Council member Monica Vernon, who finished second in the Democratic primary in 2014, has already declared her candidacy, and the district's Democratic lean could entice other candidates to jump at the chance for a congressional seat, too. Former Gov. Chet Culver recently told The Des Moines Register that he was considering running.
"I don't want to get too far behind, but again, I don't feel tremendous pressure to jump right in," Kroeger said.
A top official with the Iowa Democratic Party, which doesn't typically get involved in primaries, said Kroeger wouldn't be starting from scratch. "Monica is a very known candidate in that area," said Troy Price, the state party's executive director. "I have not spoken to [Kroeger], but I have heard his name floated out there.... People in Northeast Iowa know him."
That's one of the benefits of fame—even if, in Kroeger's case, it comes with a sequined dress.