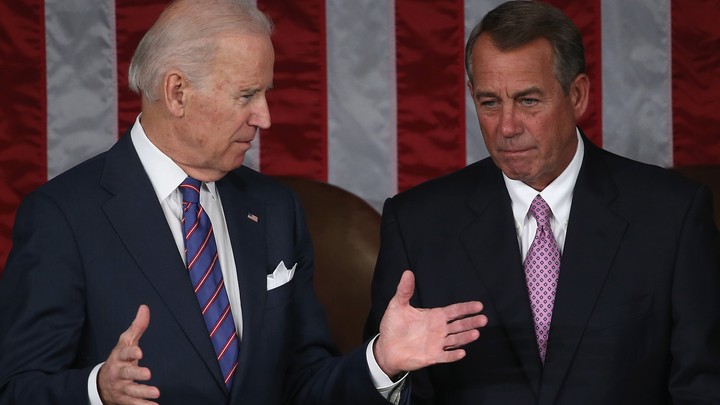 Joe Biden isn't closing the door on 2016.
On Good Morning America on Wednesday, George Stephanopoulos asked the vice president if there's a chance he will challenge Hillary Clinton for the Democratic nomination. "Yes, there's a chance," Biden responded. "But I haven't made up my mind."
And in an interview on NBC's Today, Biden added, "I think I could do a good job."
But don't expect Biden to make that decision any time soon. Biden said on ABC: "I don't think you have to make up your mind until the summer," adding that the presidential race is "wide open on both sides."
Biden would have some serious catching up to do if he ultimately decides to run for president. Not only is Clinton miles ahead in the polls, she is already assembling a formidable campaign team that includes longtime associates and former Obama aides. Meanwhile, Biden has not yet made any concrete preparations to launch a White House bid.
But of all the potential Democratic presidential candidates, Biden might be in the best position to give Clinton—whom he called a "competent, capable person and a friend"—a run for her money.
We want to hear what you think about this article. Submit a letter to the editor or write to letters@theatlantic.com.
Adam Wollner is an analyst for National Journal Hotline. Previously, he covered politics as an intern for NPR and the Center for Public Integrity. A native Wisconsinite, Wollner graduated from the University of Wisconsin-Madison in 2013 with a bachelor degree in journalism and political science.