It's Open Season for Keystone Amendments, but Big Issues May Stay Dormant
As the Senate gears up energy amendments, EPA rules are not expected to be in the mix.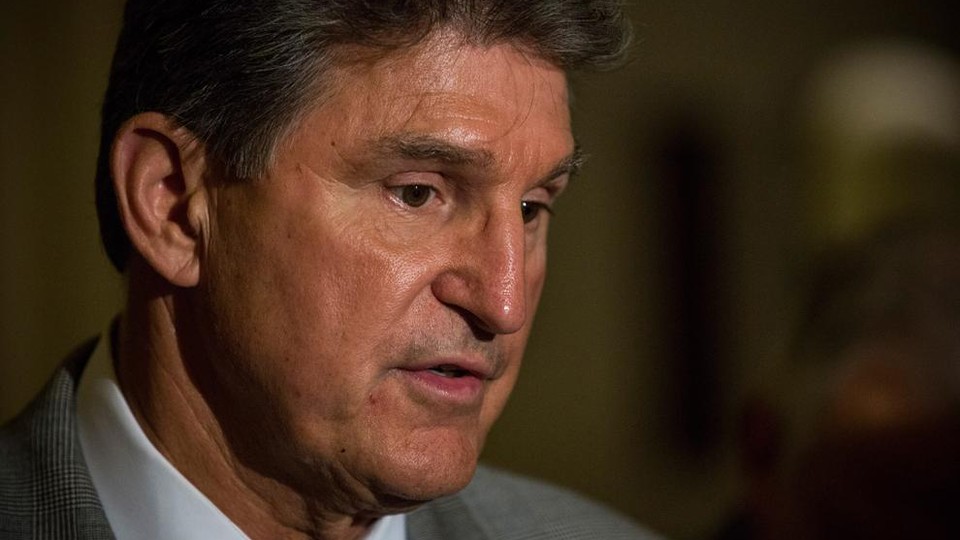 The Senate is all in on the Keystone XL pipeline.
Senators voted 63-32 Monday to move to debate on the bipartisan bill from North Dakota Republican John Hoeven and West Virginia Democrat Joe Manchin that would force approval of the Alberta-to-Gulf Coast oil-sands pipeline, with 10 Democrats and one independent siding with all Republicans. The House passed the bill last week, but the White House has promised to veto it.
The vote clears the way for the much-promised open-amendment process, expected to begin in earnest next week when lawmakers return after the GOP congressional retreat. Although both sides are still looking at what amendments to offer, a few are known: Republican Sen. Rob Portman will bring up a pared-down version of his energy-efficiency bill with Democrat Jeanne Shaheen, while independent Bernie Sanders will introduce a resolution to put on record which senators acknowledge climate-change science.
Republican Sen. Ted Cruz of Texas will also introduce language that would lift the Obama administration's ban on crude-oil exports. On the floor after the vote, Republican Sen. Pat Toomey of Pennsylvania detailed a few amendments, highlighting one that would exempt waste from coal power plants from certain Environmental Protection Agency air regulations. Toomey also said he'd introduce an amendment that would transition the government's vehicle fleet to alternative fuels and natural gas and another repealing the mandate to blend corn ethanol in vehicle fuel.
And Sen. Cory Gardner, R-Colo., told reporters that he was exploring language related to energy-savings performance contracts.
Sponsors have said they think the open-amendment process would bring enough votes to overcome a presidential veto. Currently there are 60 cosponsors on the bill and another three Democrats have backed the pipeline in the past, short of the 67 needed to overturn the veto. In Monday's vote, Democrats Michael Bennet, Thomas Carper, Robert Casey, Joe Donnelly, Heidi Heitkamp, Claire McCaskill, Jon Tester, Tom Udall, Mark Warner, and Manchin all voted to proceed to the bill. Independent Angus King, who caucuses with Democrats, also voted to move to the bill.
But those would be short of the types of amendments Republicans were looking to vote on when the Senate was discussing a Keystone vote last spring (that time, on an amendment to an energy-efficiency bill). Among their priorities on that vote were bills checking EPA clean air regulations, a halt on carbon-emission regulations from power plants, and a block on any potential carbon tax.
Having taken back the reins of committees for the first time in eight years, Republicans see plenty of other opportunities for their energy and environment priorities after the veto-bound bill. Energy and Natural Resources Committee Chairwoman Lisa Murkowski, R-Alaska, has said that her committee will work on a broad energy bill this spring, which would touch on issues like grid reliability and efficiency. The committee will also hold hearings on a bill from Sen. John Barrasso, R-Wyo., that would accelerate exports of liquefied natural gas, which sponsors say will not come up as a Keystone amendment.
"This is not the only train leaving the station," Murkowski spokesman Robert Dillon said. "Senator Murkowski's preference is that this would be a pretty clean vote on the Republican sides and that we would save those issues for other legislation. She's been sending a very clear signal all week that we will plan to move a lot of legislation out of the committee."
He added, however, that Murkowski and Senate Majority Leader Mitch McConnell are committed to allowing an open-amendment process and that, as a result, anything could happen.
"The only issue is that for the past six years nothing has moved," Dillon said. "So we'll just have to see what happens."
Likewise, Environment and Public Works Committee Chairman James Inhofe, R-Okla., isn't planning any amendments on the Keystone bill, but will instead focus on addressing EPA regulations in his committee. Inhofe told reporters last week that he'd hold a number of oversight hearings on EPA rules, including one in early February on a proposed expansion of the agency's Clean Water Act jurisdiction.
Senate Democratic leadership, meanwhile, is hoping to present a unified front to counter the Republican majority, according to several environmental lobbyists close to the negotiations.
Democratic Sens. Chuck Schumer and Debbie Stabenow circulated a letter last week to Democrats calling for the caucus to send a message during the debate that Democrats "are working hard to make the average American family better off while Republicans are helping narrow special interests."
The letter outlined five potential amendments that would emphasize job creation and protection, such as a requirement that all materials and labor on the pipeline be domestic and a ban on exporting the oil.
Of course, that doesn't mean everyone is likely to play along, and senators in each party seem ready to expand the scope of the debate. Sanders last week brought up his amendment, which would put the Senate on record that climate change is real and caused by humans, in a committee markup, where it was tabled. Sanders said he plans bring it back on the floor.
On the other side of the aisle, an aide for Sen. David Vitter said the Louisiana Republican is weighing a number of potential amendments to the bill. Vitter has introduced dozens of bills in the young Congress, including ones blocking a carbon tax, opening up offshore drilling, and preventing regulation of greenhouse gases in the U.S. unless Russia, India, and China agree to similar reductions.
Correction: The original story misstated the number of Democrats that had voted to open debate.