In Philadelphia, Divided Democrats Search for Unity
Party retreat will focus on strategies for appealing to middle-class voters.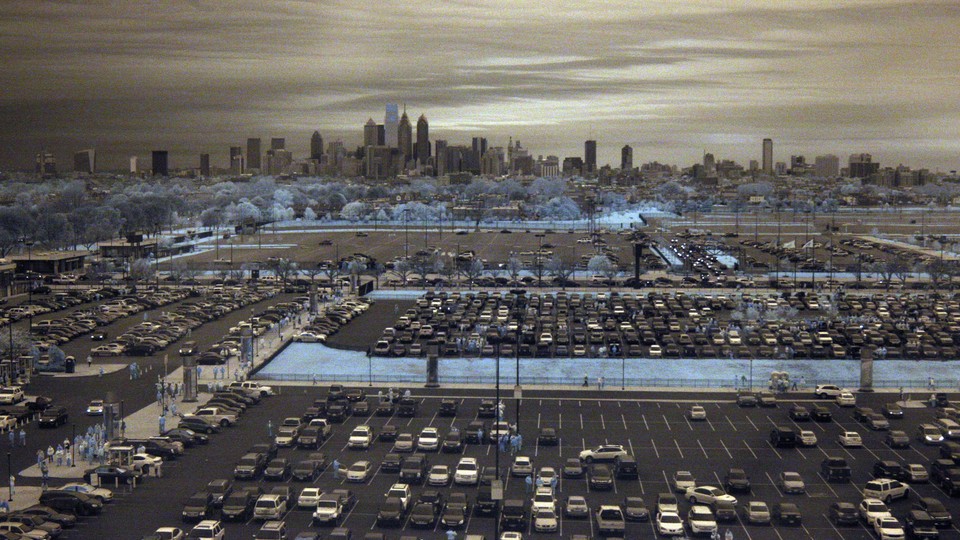 PHILADELPHIA—House Democrats congregating here will get a briefing from their top campaign leaders Thursday. The official theme: "We Are In This Together." Yet in the midst of a retreat designed to foster unity, Democrats are dealing with internal divides on economic policy, political strategy, and even party rules.
While Democrats have not endured the open war that fractured House Republican ranks throughout January, they face the biggest GOP majority since 1928—and plenty of questions on how to handle life as the least powerful caucus in the Capitol. The Philadelphia gathering is a step toward defining the party's 2015, with a bit of inspiration from the Founding Fathers.
President Obama will keynote the retreat with a speech Thursday evening, and even he will be bracketed by intra-party foes on at least one topic. He's expected to push for trade promotion authority—which would allow him to negotiate trade deals without subjecting them to congressional revision. But earlier in the day at the Sheraton Society Hill, Rep. Rosa DeLauro will argue the opposite side of the issue to her colleagues. Democrats were also set to hear Wednesday night from AFL-CIO President Richard Trumka, who has called trade promotion authority "undemocratic."
Much of the retreat will focus on putting some meat on the bones of Obama's main State of the Union theme. "We'll have an opportunity to come out of there not only united, but also knowing that we want to follow in the footsteps of the president in focusing on middle-class economics," House Democratic Caucus Chairman Xavier Becerra said before the retreat began.
Rep. Steve Israel—the head of a new Democratic messaging task force—will lead a panel on that very subject. Former Democratic National Committee Chairman Howard Dean will also be on the panel, even as Democrats are split on whether the party's economic focus should be about regulating Wall Street and boosting low-income workers, or on growing the economy as a whole and lessening the country's regulatory burden.
House Minority Leader Nancy Pelosi said Wednesday evening that in 2014, "The public didn't see the clarity and focus of the message."¦ [But now] we feel very excited about the priorities, the commitment, the unity, the spirit of our caucus."
Israel added that he learned from last November that "it's not the message, it's that we probably need a few less messages."
Israel's successor atop the Democratic Congressional Campaign Committee, Rep. Ben Ray Lujan, will join current DNC Chairwoman Debbie Wasserman Schultz for Thursday's unity-themed campaign briefing. Democrats will get an early look at the landscape for 2016, amid hopes that they can use the increased voter turnout of a presidential year to win back some seats they've lost.
While those panels focus on improving the party's messaging, Rep. Peter Welch is expected to tell colleagues that messaging isn't the problem. Per a list of bullet points provided to National Journal, Welch will implore Democrats not to focus on how to better frame their arguments or attack Republicans, but on finding ways to help broker productive legislation, which he believes is the best way to win back cynical voters.
Democrats are divided on that question—whether their best bet is to battle Republicans, or look for opportunities to cut deals.
Time and again, House Speaker John Boehner has needed Democratic votes to pass critical legislation thanks to a significant cadre of defectors within the GOP. Some Democrats, like Rep. Raul Grijalva, believe that provides leverage for a unified Democratic caucus to demand compromises in exchange for those votes. Others say the party won't use such tactics to achieve its ends.
"We'll be prepared to provide votes if it's a bill that is a good understanding, comes to a common ground to deal with the issues," Becerra said Tuesday.
Among the other speakers that will address the caucus this week are Vice President Joe Biden, who will give a Friday send-off speech, and Philadelphia Mayor Michael Nutter, who made a strong push for his city to host the event (Nutter will likely remind lawmakers that he is trying to lure an even bigger prize—the 2016 Democratic National Convention—to Philadelphia).
Pennsylvania Gov. Tom Wolf, newly sworn in, was set to follow Nutter Wednesday evening. Robert Putnam, a Harvard political scientist, will also address the caucus. The group will wrap up Friday with an address from Pelosi, as well as a "Dreamer," a student granted deportation relief by Obama's executive action in 2012.
One optional briefing Thursday will instruct members on how to "become a Q&A ninja."
The caucus is coming off of a meeting earlier this week in which it began discussions on internal rules, including the divisive issue of term limits for committee leaders. The idea has drawn support from many young members but mostly dismissal from longer-serving members and minority caucuses.
Some have also raised the issue of proxy voting, which made headlines last year when Rep. Tammy Duckworth, pregnant and unable to travel, was prevented from voting in ranking-member elections. Those debates will not be discussed in an official capacity during the retreat, but will likely be on many members' minds.
It won't all be speeches and lectures. Members will be given some free time to sample local wine or, if they choose, tour nearby sites like Independence Hall and the Liberty Bell Center. Becerra said Democrats had hoped to hold full meetings in Independence Hall, but—despite having their smallest caucus in decades—they couldn't all fit inside.