Here are the 9 Senate Democrats Who Voted for Keystone
Moderates and Democrats from energy-rich states crossed party lines to support the oil-sands project.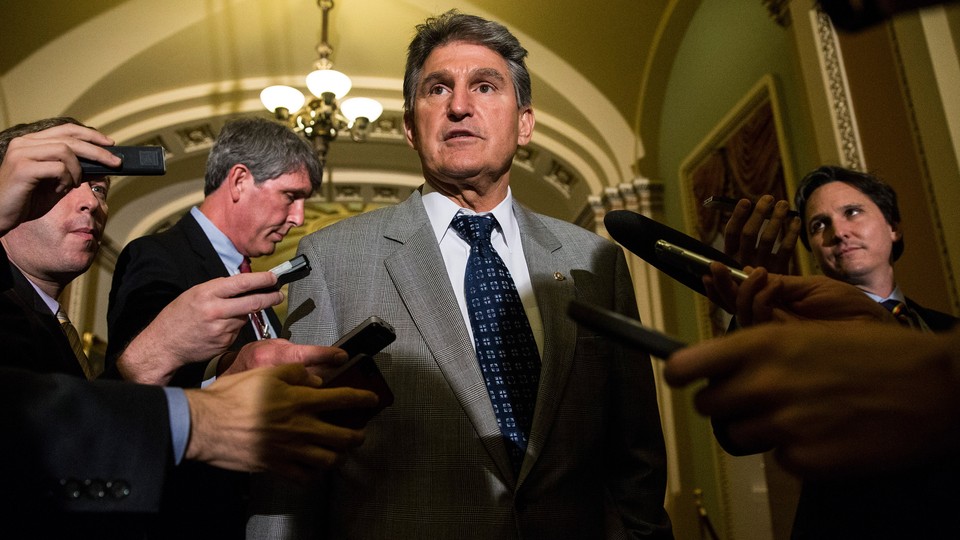 On Thursday, the Senate voted 62-36 to approve the Keystone XL oil-sands pipeline, a long-stalled energy infrastructure project that would ship heavy crude from Canada to the Gulf Coast.
Nine Democrats voted in favor of the legislation. Moderate Democrats such as Mark Warner of Virginia and senators such as Joe Manchin and Heidi Heitkamp who represent energy-rich states crossed party lines to authorize construction of the project, which has been delayed for more than six years. All 53 Republicans present voted to approve the project.
Here are the nine Senate Democrats who voted for Keystone:
1. Michael Bennet, Colo.
2. Thomas Carper, Del.
3. Robert Casey, Pa.
4. Joe Donnelly, Ind.
5. Heidi Heitkamp, N.D.
6. Joe Manchin, W. Va.
7. Claire McCaskill, Mo.
8. Jon Tester, Mont.
9. Mark Warner, Va.