GOP Leaders Pull Border Bill, Blame Blizzard
The schedule change gives Republicans more time to gather conservative support for a controversial measure.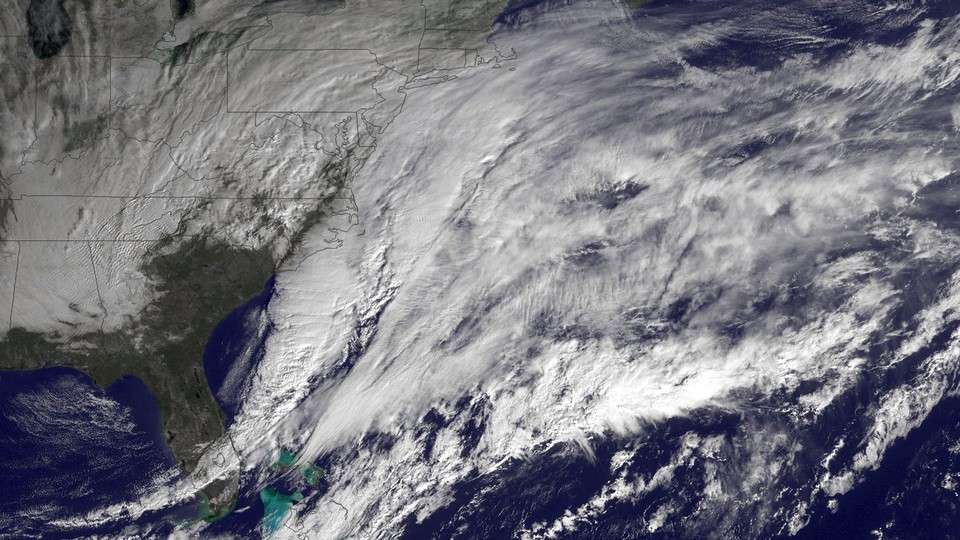 A massive blizzard is poised to cripple the East Coast starting Monday, but on Capitol Hill, the inclement weather gave Republican leaders a chance to buy time to gather support for a controversial border security bill.
The bill, meant to be considered on the House floor Wednesday, was pulled from the schedule Monday, a decision that leadership sources said was made because of the bad weather and the short week. House votes were cancelled Monday evening as members brace for the storm, and the House will recess Wednesday so Democrats can attend their annual retreat in Philadelphia.
The measure -- authored by Homeland Security Committee Chairman Michael McCaul -- was facing opposition from conservatives. Some foes are concerned that it does not go far enough in terms of interior enforcement, while others are suspicious that it is a ruse meant to ease passage of a Homeland Security Department funding bill without measures targeting President Obama's relaxed immigration enforcement directives.
It is unclear when the bill will come back to the House floor. Current funding for DHS is scheduled to run out Feb. 28, so a significant showdown between Obama and Republicans on immigration is expected before then.