FCC Warns Hotels Not to Block Wi-Fi
The agency wants to put a stop to a "disturbing trend."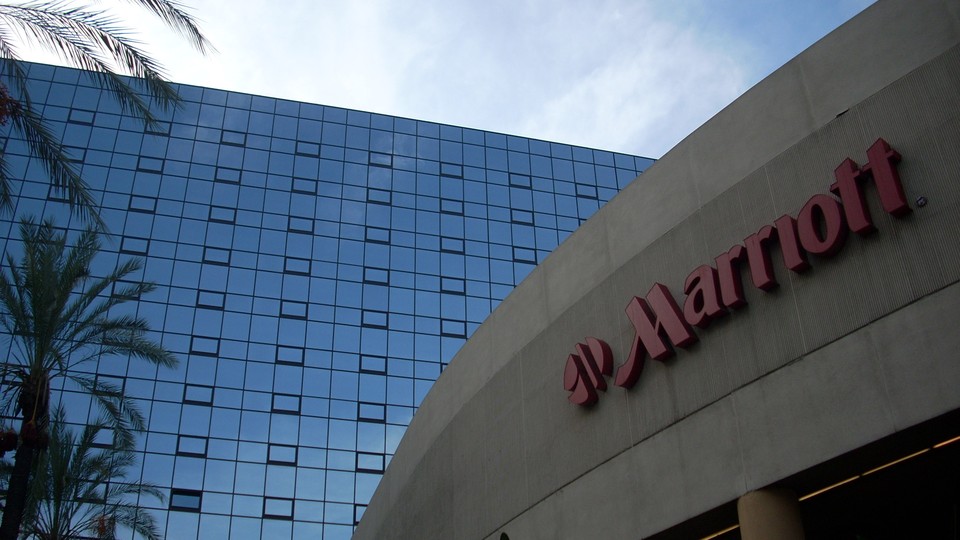 It is illegal for any business to block personal Wi-Fi networks, the Federal Communications Commission warned Tuesday.
In a public advisory, the FCC said it is "aggressively investigating and acting" against businesses that illegally interfere with Wi-Fi. The agency's Enforcement Bureau said it has noticed a "disturbing trend" in which hotels and other businesses block personal Wi-Fi hot spots.
Last year, the FCC fined Marriott hotels $600,000 for disabling Wi-Fi hot spots. If guests wanted Internet access, they had to pay up to $1,000 to use Marriott's wireless network.
But Marriott and other hotel advocacy groups filed a petition with the FCC, asking it to declare that hotels can block Wi-Fi networks as long it's necessary for security purposes. Personal Wi-Fi hot spots can interfere with the hotel's network and customers can expose personal information by accidentally logging on to the wrong network, the hotels claimed.
The FCC hasn't officially ruled on Marriott's petition yet. But it's clear which way the commission is heading.
"Consumers must get what they pay for," FCC Chairman Tom Wheeler said in a statement. "The Communications Act prohibits anyone from willfully or maliciously interfering with authorized radio communications, including Wi-Fi. Marriott's request seeking the FCC's blessing to block guests' use of non-Marriott networks is contrary to this basic principle."
He vowed that the FCC will fine any other hotel that tries to interfere with its guests' Wi-Fi networks even while the Marriott petition is pending.
Also on Tuesday, Democratic FCC Commissioner Jessica Rosenworcel said she wants to reject the petition, calling Wi-Fi blocking a "bad idea."
"So let's not let this petition linger or create any uncertainty. I hope my colleagues at the FCC will work with me to dismiss this petition without delay," she said in a speech at the State of the Net conference.
There are five FCC commissioners, and three must vote to take any action on an issue.
Google and Microsoft have also filed comments with the FCC asking it to reject the Marriott petition.
Rosanna Maietta, a spokeswoman for the American Hotel & Lodging Association, which joined Marriott in its filing to the FCC, said the goal of the petition is "to clear up the confusion that exists around the steps businesses can take to protect guest data from rogue operators or criminals targeting the attendees at large events and meetings."
"As an industry we seek to address this challenge while continuing to provide access to secure Wi-Fi," she said, adding that it is "incumbent on policy makers to consider how their current rules may impact consumer safety and security."