FAA: No Drones at the Super Bowl
Yes, there's a hashtag: #nodronezone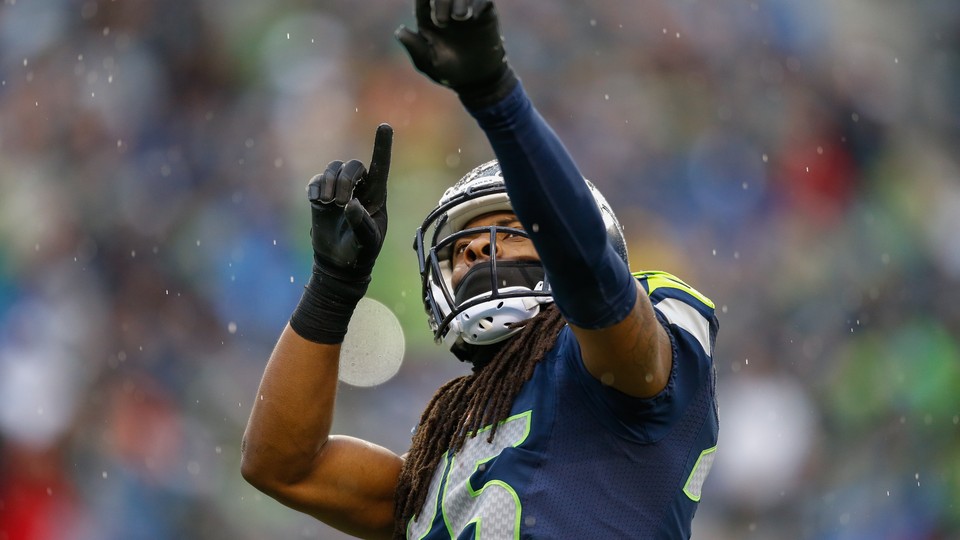 The Federal Aviation Administration wants to make sure footballs are the only flying objects at the University of Phoenix Stadium in Arizona this Sunday.
Drones aren't allowed at the Super Bowl game Sunday, the FAA reminded people Wednesday. "If you want to see video of the Big Game, watch it on TV. Leave your drone at home."
The agency bans any "unauthorized aircraft"—that includes the drone you bought at Radio Shack last week—from flying over many major sporting events, including most NFL games, college football games in stadiums that seat more than 30,000, and Major League Baseball games.
A short video accompanied the FAA announcement:
The stadium has a retractable roof, but there are many aerial hazards above a football field that could prove fatal to a small, light drone should one get inside: a wayward field goal kick could easily down a drone (potentially drawing the ire of more than 100 million fans), as could several of the TV cameras known as Skycams that are controlled by cables above the field.
But perhaps more threatening are the FAA's penalties for flying over a restricted space such as a Super Bowl stadium. Flying an unauthorized aircraft over Sunday's game could get you arrested, land you in prison, or leave you facing civil penalties for "careless and reckless" operation of an aircraft.
In September, police arrested a student at the University of Texas (Austin) for flying a drone over a home game. And a man who flew a drone into a Carolina Panthers game in Charlotte, N.C., sparked an FAA investigation in October.