Desperate for More Airwaves, Cell Carriers Spend $45 Billion
The massive windfall from a wireless auction will help lower the federal debt.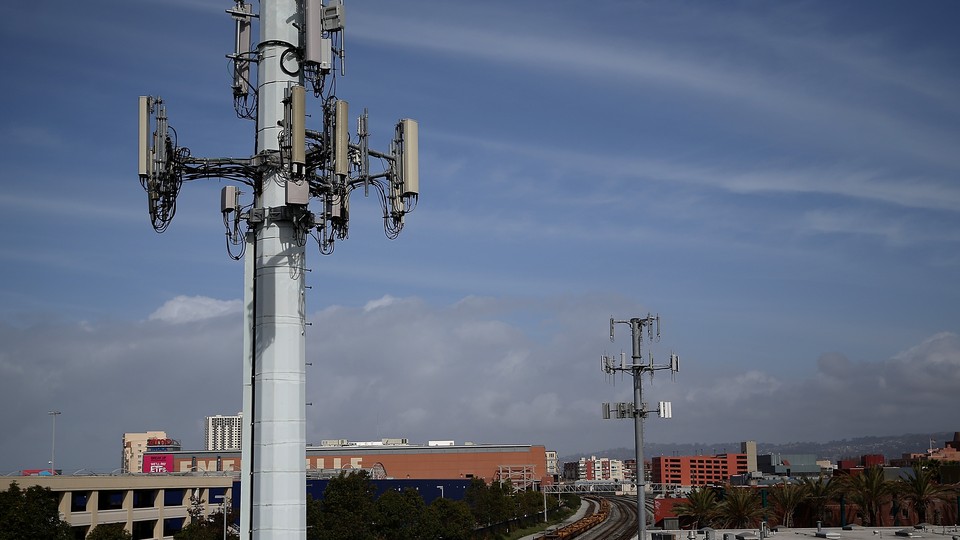 Cellular carriers spent nearly $45 billion in an auction of wireless frequencies, blowing past even the highest estimates, the Federal Communications Commission announced Thursday.
The astronomical figure shows just how desperate carriers such as AT&T, Verizon, and T-Mobile are for access to more airwaves to power their customers' devices. The additional bandwidth will help their customers stream high-quality videos and download apps more quickly. Without sufficient airwaves, also called spectrum, wireless networks can become congested and slow.
The auction, which many had predicted would raise at most $18 billion, is officially the largest in U.S. history. The FCC has yet to announce the winners of the auction.
The U.S. government plans to use about $7 billion of the revenue to build a nationwide high-speed communications network for firefighters and police officers. The rest will go to paying down the federal debt.
"Now, an additional 65 megahertz of spectrum is available to improve wireless connectivity across the country and accelerate the mobile revolution that is driving economic growth and improving the lives of the American people," FCC Chairman Tom Wheeler said in a statement.
CTIA, the lobbying group for the wireless carriers, said the auction is only a "first step" and that policymakers need to do more to ensure that carriers have access to enough spectrum to meet the skyrocketing demands of their customers.
Although the additional spectrum will improve wireless networks, stock shares for the major carriers have slipped in recent weeks as the auction figure continued to climb upward. Few expected how much the carriers would have to spend in the auction.
The surprising figure is also a sign that the carriers will shell out even more money for a much larger auction set for 2016. In that auction, TV stations will sell off their licenses to the wireless industry.