Barbara Boxer: 'One of the Most Steadfast Champions for Women'
The California senator, who announced her retirement Thursday, has been an outspoken voice on abortion and an inspiration to female politicians.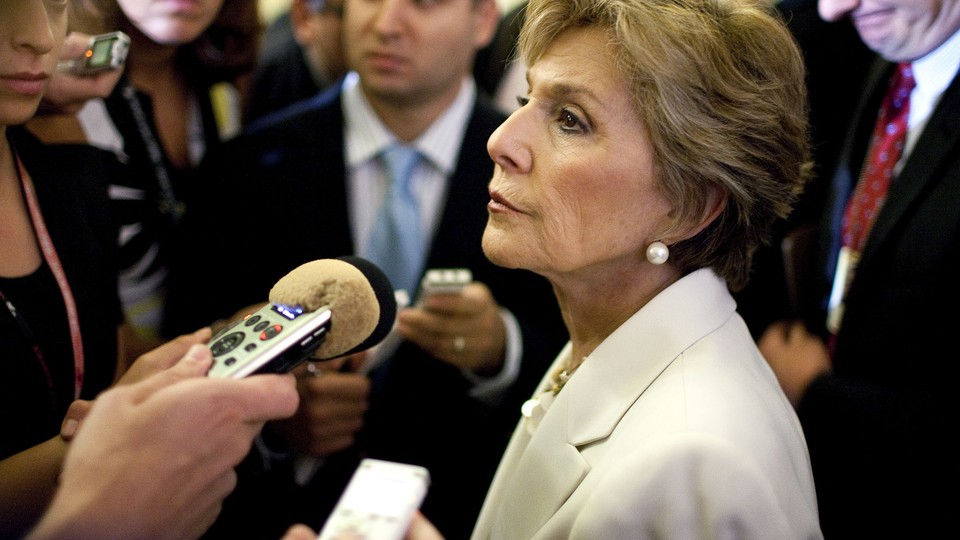 After 21 years in the Senate, Barbara Boxer wrote a poem announcing she will be retiring at the end of her term. Her departure will mean something for the future: the first open seat in California in more than two decades. But it will also mean something for the past: the end of an era for one of Democrats' biggest stalwarts in support of abortion rights.
On Thursday, shortly after Boxer announced her intention to step down, leaders in the abortion-rights community expressed both shock and sadness.
"Barbara Boxer has been one of the most steadfast champions for women and families in the United States Senate," said Stephanie Schriock, president of EMILY's List, which helps elect women candidates who support reproductive rights. "Her leadership in Washington will be missed but her legacy and the impact of her policies will live on."
House Minority Leader Nancy Pelosi, a fellow Democrat and Californian, was dismayed but supportive, telling reporters: "She's really a great leader for our country—small in size but a giant in terms of her contribution." Another Californian and Democrat, Representative Jackie Speier, in a statement called Boxer "one of our state's strong female representatives" and champions.
Boxer is currently the third most senior woman in the Senate, after fellow California Democrat Dianne Feinstein and Maryland Democrat Barbara Mikulski. But Boxer first began breaking barriers for women back in the 1970s.
After working briefly as a journalist for the Pacific Sun and later as an aide to then-Representative John Burton, Boxer was the first woman elected president of the Marin County Board of Supervisors in 1976. And when she was elected to Congress in 1983, she helped to pave paths for women once again. During the Anita Hill sexual harassment hearings in 1991, Boxer took the lead in demanding that the all-white, all-male Senate Judiciary Committee give Hill a fair hearing, helping to elevate the conversation nationally.
The hearings caught the attention of Patty Murray of Washington state, who told friends she was inspired to make a bid for Senate in 1992 after watching Hill testify. Around the country, the number of sexual harassment claims shot up as women felt emboldened to speak out about their experiences. "Our phones were ringing off the hook with people willing to come forward who had been suffering in silence," Marcia D. Greenberger, co-president of the National Women's Law Center, told The New York Times about that time.
That same year, in 1992, Boxer and Feinstein would run for Senate and win, making California the first state in the country to be represented by two women senators. Two states to the north, Murray won her bid for Senate too, becoming the first female senator in Washington. It was the year Carol Moseley Braun won her bid for Senate in Illinois, and the first time in history four women were elected to the Senate in a single year. Newspapers hailed it as "The Year of Women."
That term is something Boxer says she hopes journalists can finally stop using once the Senate reaches a 50-50 split of men and women. "That's the goal," she said in a recent interview, but the chamber is not there yet, with just 20 sitting female senators.
In the Senate, Boxer held a strong stance on reproductive rights, writing the Freedom of Choice Act in 2004 and cosponsoring the Title X Family Planning Services Act of 2005, a bill that aimed to improve women's access to health care, though it was never enacted. She was awarded a 96 percent rating from the National Organization for Women in 2005 and 100 percent ratings from NARAL Pro-Choice America in 2006, among the highest marks received by any member in Congress.
In her exit poem, Boxer—who's long dabbled in the literary arts—said she would never truly retire from her work in the larger sense: "As long as there are issues and challenges and strife, I will never retire because that's the meaning of my life."
The poem reminded The Washington Post's Karen Tumulty of another moment some 30 years ago when Boxer used her skills as a wordsmith for the cause of equality—to poke fun at male colleagues who wouldn't grant female members access to the House gym.
Boxer, then a member of the House, convinced her fellow female lawmakers to sing a parody to the tune of "Has Anybody Seen My Gal?" According a UPI story in July 1985, a typical stanza went like this: "We're not slim, We're not trim; Can't you make it her and him? Can't everybody use your gym?"
"Our colleagues were hysterically laughing, and we got into the gym," Boxer told NPR in an interview about gender equality many years later. "So it showed that you have to use a sense of humor, you know, and do whatever it takes."