Barbara Boxer and Rand Paul to Propose 'Moderate' Alternative to House Sanctions Bill on Iran
The two senators are drafting legislation that would allow Congress to reinstate some sanctions on Iran if it violates current nuclear agreements.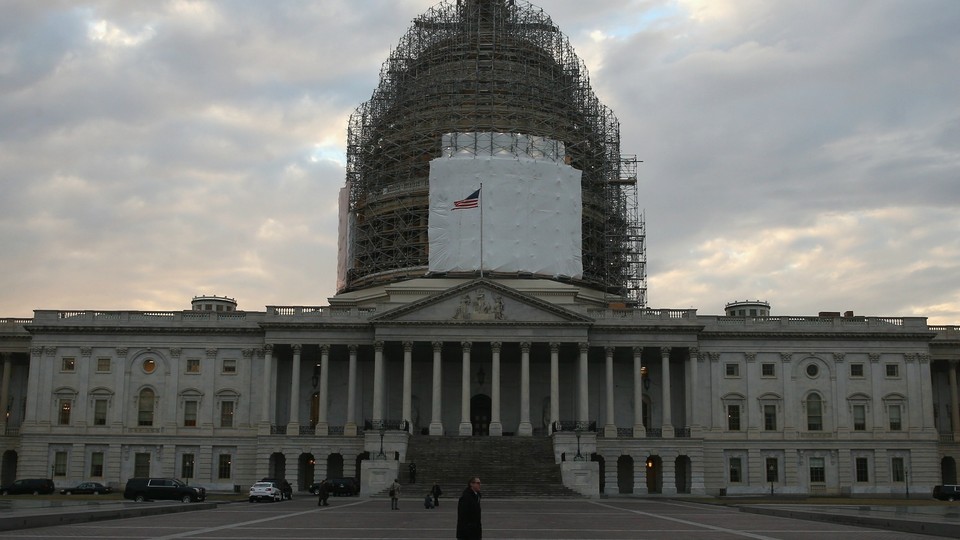 Sens. Barbara Boxer and Rand Paul will introduce an alternative to a House bill that Boxer says "moves too quickly toward sanctions" against Iran for its nuclear program. Their bill doesn't call for new sanctions, instead allowing Congress to quickly consider reinstating certain sanctions if U.S. intel finds Iran in violation of any existing nuclear agreements.
Boxer said on Wednesday that their legislation is a "moderate" alternative to the working draft of the Kirk-Menendez bill, which would impose sanctions on Iran if U.S. and Iranian negotiators are unable to reach a nuclear agreement by the July deadline.
President Obama has said that he would veto any legislation like the Kirk-Menendez draft. "New sanctions passed by this Congress, at this moment in time, will all but guarantee that diplomacy fails, alienating America from its allies, and ensuring that Iran starts up its nuclear program again," he said in his State of the Union address Tuesday night. "It doesn't make sense."
Boxer announced the bill at a Senate Foreign Relations Committee hearing Wednesday, where she attacked the notion of enacting new sanctions on the Iranian regime. Pushing for new sanctions while negotiations are ongoing "does not strengthen us, doesn't strengthen our position at all," Boxer said. She said she opposes the legislation that's been laid out so far.
The yet unreleased Boxer-Paul bill would enter an already crowded field of legislation on Iran sanctions. In addition to the Kirk-Menendez bill, Republican Sens. Bob Corker and Lindsey Graham have put forward a measure that would require Obama to submit any nuclear deal with Iran to Congress for an up-or-down vote.
Paul, a Republican senator from Kentucky, hinted at the legislation ahead of his response to the president's address Tuesday night. "I don't think we keep the unanimity of that sanctions coalition together if we pass new sanctions," he told Roll Call on Tuesday. Paul's defection from the larger Republican consensus over the Kirk-Menendez bill would be a blow to the unified front the GOP had planned to present on key questions at the outset of the 114th Congress.