A Top Obama Health Official Is Stepping Down
Marilyn Tavenner is leaving her post overseeing Medicare, Medicaid, and Obamacare.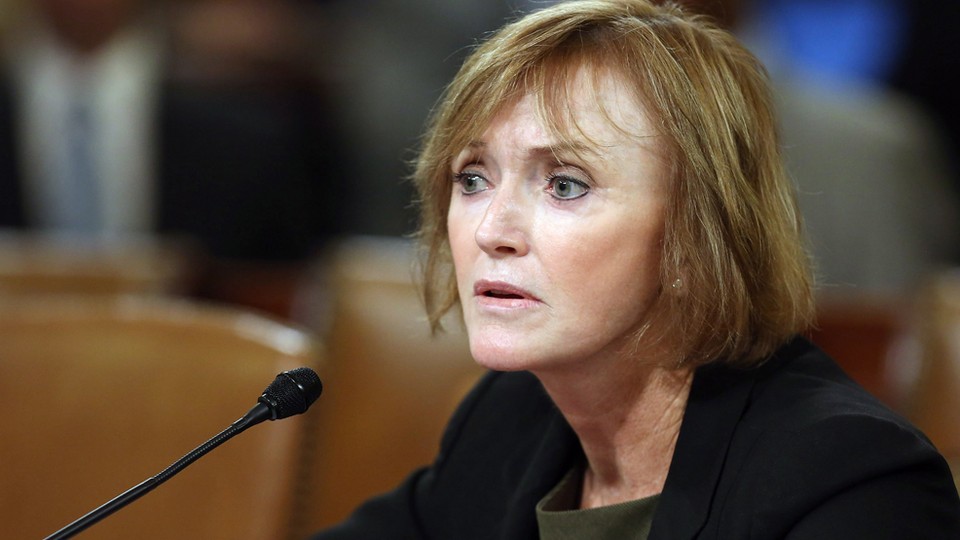 Marilyn Tavenner will step down next month as administrator of the Centers for Medicare and Medicaid Services, which has overseen most of the implementation of Obamacare.
Andy Slavitt, Tavenner's principal deputy, will take over as acting administrator, Health and Human Services Secretary Sylvia Mathews Burwell said in an e-mail to staff.
"I hope you will join me in thanking Marilyn for her exemplary service, leadership, and historic record of accomplishment," Burwell wrote in the email. "It's a great testament to the respect she's earned that Marilyn was the first administrator to be confirmed by the Senate in six and half years—and she was confirmed with overwhelming, bipartisan support."
Tavenner was spared much of Republicans' ire during the first year of Obamacare implementation. Former HHS Secretary Kathleen Sebelius took much of the blame for HealthCare.gov's botched rollout, and she resigned last April, after the first open-enrollment period closed.
The timing of Tavenner's departure tees up a potentially contentious confirmation battle in the newly Republican-controlled Senate, where conservatives are eager to pick fights over Obamacare but were unable to muster much support for a big battle over Burwell's nomination.
During an otherwise drama-free start to the second open-enrollment period, Tavenner was back in the spotlight when it was revealed in November that nearly 400,000 dental plan sign-ups were erroneously included in the total Obamacare enrollment number last August—an error that Burwell immediately called an "unacceptable" mistake.
Tavenner appeared before the House Oversight Committee in December to address the error, but lawmakers again gave her a relatively easy time. Committee members on both sides reserved most of their anger for her co-witness, MIT economist Jonathan Gruber, who had made controversial remarks about Obamacare's passage and the "stupidity" of the American voter.
The departing administrator is leaving with the same bipartisan support that ushered her into the post in 2010.
"Marilyn has done a great job in a very difficult position under near-impossible circumstances," Senate Finance Committee Chairman Orrin Hatch, R-Utah, said in a statement. "She has proven herself to be a strong leader and a straight-shooter who brought in much needed private sector sensibility into the agency."
Slavitt officially joined CMS last summer, after spearheading the HealthCare.gov repair effort from the private sector.