The Secret Service's Housecleaning
How did the once-respected agency fall so far? And can new leaders turn it around?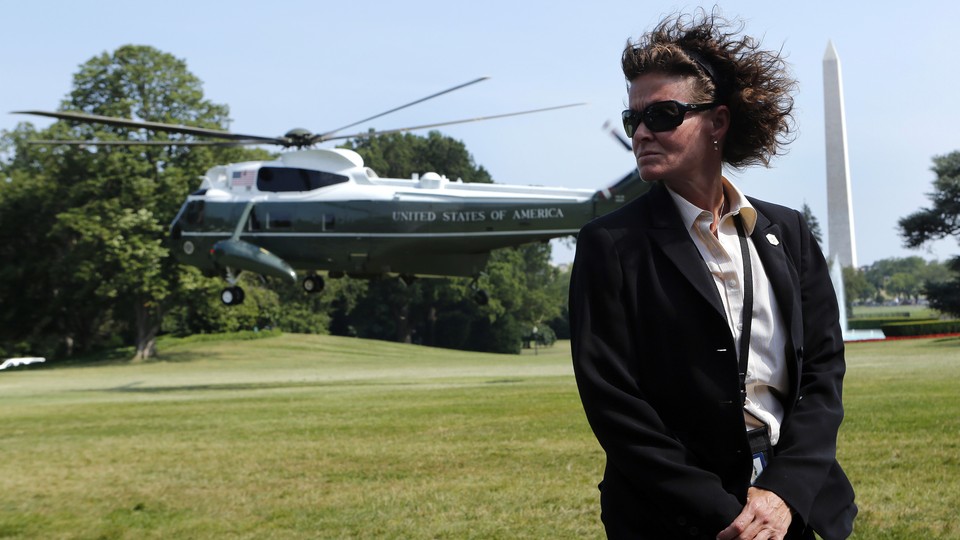 The Secret Service couldn't protect the White House, and so now it's being forced to clean its own house.
The agency said Tuesday it was sweeping out four assistant directors, and a fifth had already announced his retirement. Acting Director Joseph Clancy gave the bosses of four divisions—protection, investigations, technology and public affairs—a month to clean out their desks. (They can retire, or request reassignment elsewhere in the Department of Homeland Security, which houses the Secret Service.) The Washington Post's Carol Leonnig, who has consistently broken news about the Secret Service's chaos, had the scoop.
On one level, these departures are inevitable. The Secret Service has presided over a series of missteps that would be comical if it wasn't the main line of defense protecting the president, his family, and other leaders. There was the prostitution scandal in Colombia. There was the botched handling of a 2011 shooting. There was the intruder who made it over the White House fence and well into the building before being apprehended. And there were other, smaller errors, too. Director Julia Pierson was already forced to step down, and press reporting and a panel commissioned by the DHS revealed such deep systemic problems that a housecleaning was clearly in the cards.
But it's also a shocking fall from grace from an agency that was until recently among the country's most esteemed institutions. A 2009 Fox News poll, for example, found that 56 percent of respondents were very confident in its abilities, and only 8 percent lacked faith. Magazines—including this one—wrote fascinating pieces about how the agency pulled off the delicate choreography of protection. It's surprising and worrisome that the agency was able to rot so quickly from the inside.
"Change is necessary to gain a fresh perspective on how we conduct business," Clancy told The Post in a statement. "I am certain any of our senior executives will be productive and valued assets either in other positions at the Secret Service or the department."
President Obama hasn't said much about the scandal, but it's of particular relevance to him. On a personal level, of course, there's the matter of his family's safety. But on a political level, Obama as a liberal faces the challenge of ensuring that citizens have faith in government's abilities. The Secret Service's travails have been part of a steady slide in public perceptions. Now he has a double stake in making sure it can turn things around successfully.