2016ers Could Learn a Thing or Two From 2 Chainz
The rapper is considering running for "this little mayor thing" in his Georgia hometown.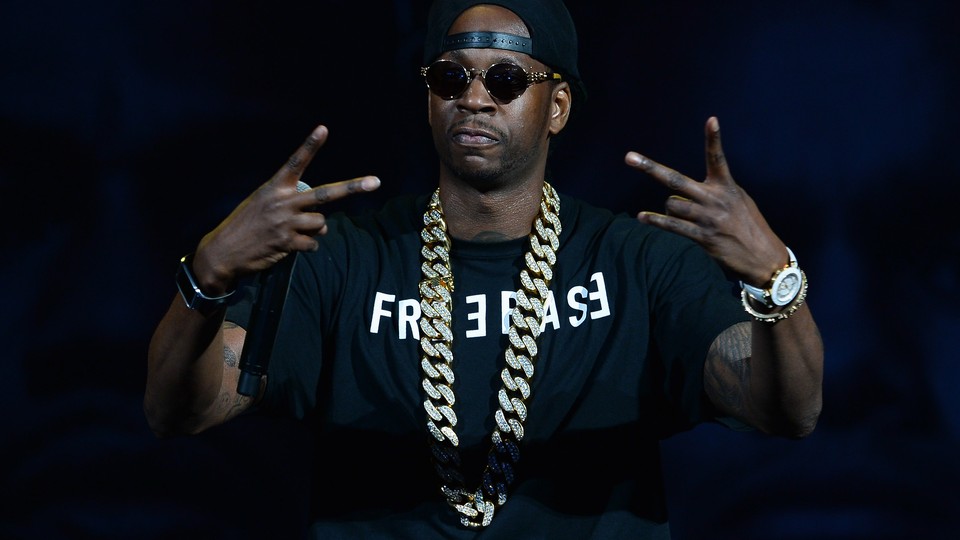 The 2016 election is still almost two years away, but many politicians have already made bizarre, stilted hints at potential campaigns.
In December, former Florida Gov. Jeb Bush announced on Facebook that he would "actively explore the possibility" of a presidential campaign. Mitt Romney has been playing will-he-or-won't-he with a possible run for months but has recently indicated he'll throw his hat back in the ring. And Hillary Clinton has probably been asked more than anybody ever if she'll run for president, but she remains mum.
Thankfully for these presidential hopefuls, there's finally a blueprint for how to best tease a political campaign. And it comes from an unlikely source: rapper and newly minted political commentator 2 Chainz.
The rapper spoke out about his own candidacy in an interview with XXL Magazine on Monday. "I'm supposed to be running for mayor in College Park," 2 Chainz said of his Georgia hometown. "I got everybody wishing. I'm really gonna do this little mayor thing in College Park. I'm just trying to make sure I have the right qualifications."
2 Chainz was launched into the policy arena earlier this month when he appeared on Nancy Grace's television show to debate marijuana policy and captured the nation's attention. Here's an excerpt from the interview:
The Atlantic's David Graham analyzed 2 Chainz's political rhetoric in the opening lines of his song "We Own It."
"It's all right there: An entrepreneurial mind-set, an ethic of hard work, a focus on business success, emphasis on family values," Graham wrote. "Underpinning it all is a philosophy of personal responsibility. 2 Chainz isn't asking anyone for a handout; he's not asking anyone to backstop him if he fails. The risks he takes are his alone."
Such a robust quasi-libertarian conservative philosophy could serve 2 Chainz well as a political platform for his mayoral run. Haters may scoff, but the rapper's political prowess shouldn't come as a surprise. He graduated from Alabama State University with a 4.0 GPA, XXL Magazine reports.
But 2 Chainz remains real about the pitfalls of wading into politics. "We'll see where the future lies for me, but you know, everything I do gotta be organic," he said.
2016ers, take heed.