Universities: Confusing Drone Rules Stifle Our Research
Lobbyists representing hundreds of colleges took the FAA to task this month over regulations that make it difficult to fly drones for research purposes.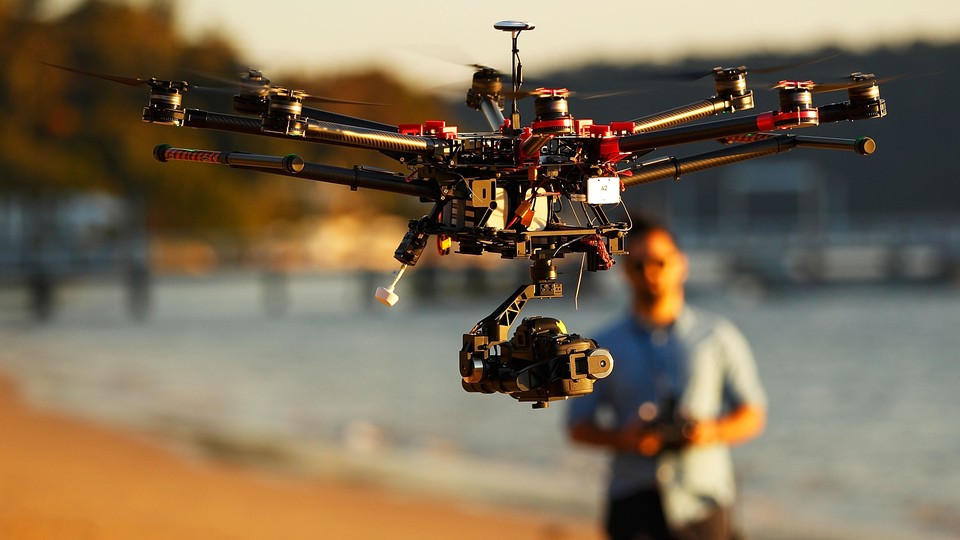 Academics who use drones for their research are pushing back on what they call overly restrictive federal regulations.
Two associations that together represent more than 200 American universities are complaining that the Federal Aviation Administration's confusing policies on commercial drones are harmful to academic research.
The associations made the complaint in a memo they submitted to the White House's Office of Management and Budget earlier this month, in which they argued that universities need access to drones for a wide variety of academic research. Universities have used drones for gathering data from storms, inspecting crops, mapping terrain, and recording sports practices.
Under current regulations, universities must get the go-ahead from the FAA in order to use drones for research. But the process of securing a permit is long and confusing, the memo says.
In their letter, the associations characterized the permit process as "a series of delays and moving targets." Aggravated by the burdensome regulatory process, some universities have opted to ban research that uses drones altogether, "to the detriment of their scholarly and economic opportunities," the letter states.
Except for a few special cases, only hobbyists and casual operators are currently allowed to fly drones without FAA approval, and that's under a number of conditions. Drones can't weigh more than 55 pounds and have to be flown away from populated areas, within sight of the operator.
So far, only 13 companies have gotten exemptions from the rule. In September, filmmakers got the green light to fly drones on set, and last week, the FAA granted exemptions to a handful of companies that want to use drones for construction, surveying, or oil-rig inspections. The FAA is still reviewing dozens of exemption requests.
In August, a separate association of research universities sued the FAA for its regulations, which it called "a grave threat to science, research, education, and technological innovation across the United States."
Academics have been complaining about drone regulations for some time. Since the FAA decided last year that only hobbyists can fly drones without permits, professors have been forced to change research plans and curricula because they didn't get a drone permit in time.
The associations are calling on the FAA to create an exemption for drone use by universities, or at least for a "streamlined" process for approving drone research permits.
Last week, regulators appearing before a congressional panel admitted it was unlikely the FAA would meet a September 2015 deadline to develop a complete set of rules governing how commercial drones can be used.
Gerald Dillingham, director of civil aviation at the Government Accountability Office, told USA Today that final regulations may not be issued until 2017.