The First Step in a Quixotic Campaign to Draft Elizabeth Warren to Run for President
Progressive groups are still holding out hope for Warren in 2016.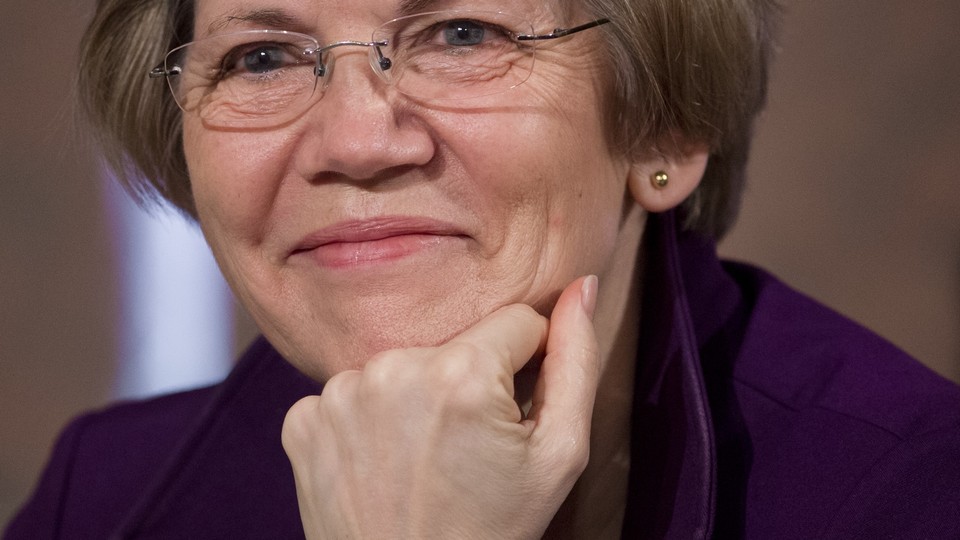 MoveOn.org—the Democratic organization perhaps best known for its online advocacy work in the 2004 presidential election—has its sights set on Sen. Elizabeth Warren this time.
MoveOn released a video Wednesday calling on Warren to run for president. It's the latest move in the group's planned $1 million campaign to "draft Warren."
Watch:
It's nowhere near as hokey or fun as the "Stand With Hillary" video that surfaced last month. It's not even as good as the more amateur "Run Liz Run" video that came out in July.
But it does show that progressive groups are still holding onto the slim chance of Warren opposing Hillary Clinton in the 2016 Democratic primaries (sorry to burst their bubble, but there have been signals that this just isn't gonna happen).
MoveOn's video ends with a clip of ABC World News host David Muir asking Warren in an interview, "Are you going to run for president?" The video cuts to a clip of Warren silently blinking, looking unsure how to answer the question.
In reality, when Muir asked her that question, she immediately responded, "I'm not running for president."