Senate Approves Obama's Border Agency Pick. Now Comes the Hard Part.
Sarah Saldaña, the new head of Immigration and Customs Enforcement, faces a politically perilous path.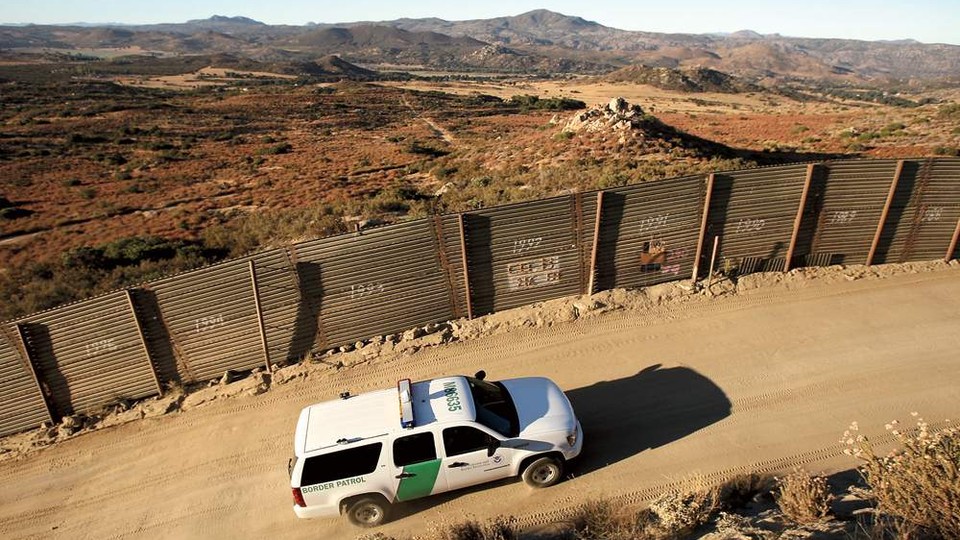 Warning: 2015 won't be an easy year for Sarah Saldaña.
She's stepping into a high-powered role as the new head of U.S. Immigration and Customs Enforcement, after the Senate confirmed her for the post in a 55-39 vote Tuesday afternoon. Saldaña will helm an agency with funding uncertainty and a mission that Republicans will soon attempt to upend.
In the wake of President Obama's executive action to provide temporary deportation relief and work permits to millions of undocumented immigrants, GOP members have issued repeated threats that, when the new Congress convenes in January, blocking Obama's order will be their top priority. Their decision to fund the Homeland Security Department only through Feb. 27 assures that this fight will come in the next few months.
And in a written response to questions from several Senate Judiciary Committee Republicans, Saldaña—who is the U.S. Attorney for the Northern District of Texas—wrote that she believes the president has the legal authority to implement unilateral actions and that she will execute Obama's immigration plan.
Senate Republicans have taken this support of the president and turned it against Saldaña, the first Latina U.S. attorney in Texas history. And it's certain they won't make her job easy.
On Tuesday, several GOP members took to the floor to blast Obama for an action they say is unconstitutional. They said they admired Saldaña's past work, but they opposed her confirmation because of the president.
"Although I respect her," Sen. Mike Lee of Utah, said, "and respect her record of public service—including an admirable independent streak that she demonstrated as U.S. attorney—I'm concerned that she's also demonstrated that her commitment to the rule of law may falter where the immigration and nationality act is concerned."
Senate Minority Whip John Cornyn withdrew his support for her nomination, which he had initially vocalized at a Senate Homeland Security and Governmental Affairs Committee hearing in September. "In her role as U.S. attorney and prosecutor over the past decade, Ms. Saldaña has served our state with honor—fighting corrupt public officials, organized crime, sex traffickers and other dangerous criminals," Cornyn told the committee.
But Cornyn's tone changed after the president announced his executive action on Nov. 20, and he knew exactly where to throw the blame.
"The fact that the president has usurped the authority of Congress and purports to take on the authority to issue work permits to people illegally in the country to me is mind-boggling," Cornyn said on the floor Tuesday. "Well, this is the situation in which the president has put a good and decent person like Sarah Saldaña. The president has put the next director of Immigrations and Customs Enforcement in an untenable position."
Saldaña is filling the spot that John Morton vacated during the summer of 2013. The agency she will oversee is on shaky financial ground, with its budget set to expire Feb. 27, a short-term funding plan Republicans insisted on including in the larger spending package.
On the floor Tuesday, Senate Majority Whip Dick Durbin was quick to thrust the blame on House Republicans for the current state of immigration reform. It was House Republicans, he said, who declined to hold a vote on the comprehensive immigration reform bill the Senate passed more than a year ago.
"They cannot announce on one hand that first we must have border enforcement and then fail to fund the agency," the Illinois Democrat said. "They cannot announce that first we need to make sure we stop the flow of illegal immigrants and then refuse to fill the position responsible for administering that responsibility."¦ I hope that Mrs. Saldaña is given her chance to serve this nation."