Protecting Bristol Bay Was an Easy Call for Obama. The Hard Ones Come Next.
The Obama administration is weighing decisions on the future of oil drilling off Alaska's coast.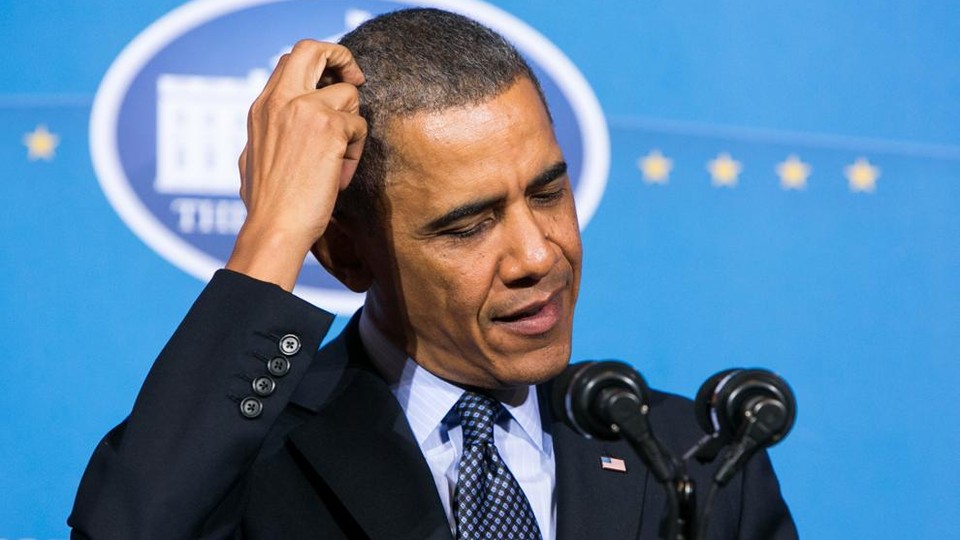 Late Tuesday afternoon, President Obama announced he would indefinitely extend his ban on oil drilling in Bristol Bay off Alaska's southern coast. The bay is a big commercial fishing region, including the world's largest sockeye salmon runs, and provides habitat for fragile whale species and other wildlife.
"It is something that is too precious for us to just be putting out to the highest bidder," the president said in a video message.
Unlike most federal decisions about where oil companies can and can't drill, this one was rather uncontroversial.
Major business and industry groups generally held their fire or had a low-key response, though the National Ocean Industries Association knocked Obama for "unilaterally removing areas from consideration" without fully knowing their resource potential. Even GOP Sen. Lisa Murkowski of Alaska, who has long accused Obama of keeping drilling rigs away from too many lands and waters, this time offered only a criticism of his process—not the substance of the decision.
"What I do not understand is why this decision could not be made within the context of the administration's upcoming plan for offshore leasing, or at least announced at the same time," said Murkowski, who will head the Senate's Energy and Natural Resources Committee next year. She noted the oil industry's "lack of interest" in the Bay.
But when it comes to battles over drilling off Alaska's Arctic northern coast, far away from Bristol Bay, a slew of more contentious policy decisions awaits.
In one case, the Interior Department is crafting long-awaited drilling safety rules for oil exploration in the the Arctic seas off Alaska, a region that Interior estimates could contain more than 23 billion barrels of recoverable oil.
The Beaufort and Chukchi seas, unlike Bristol Bay, are coveted by some of the world's most powerful energy companies (although the recent collapse in crude-oil prices could cool interest in costly Arctic projects as companies cut expenses).
Interior sent a draft of the proposed regulation to the White House for review in August.
Since then, lobbyists for Shell, which has been the most aggressive in seeking to drill in the Arctic, and ConocoPhillips have held closed-door meetings with the administration to press their argument that the rules should avoid what they call overly prescriptive mandates.
Then there are decisions Interior could face about Shell's specific proposals to drill off Alaska's northern coast. The company is weighing an effort to return to the region as soon as next summer after a mishap-laden initial development attempt in 2012.
The administration is facing other big decisions when it comes to Arctic oil drilling.
One is the scope and particulars of the next auctions of Arctic offshore-drilling leases, which are tentatively scheduled for 2016 and 2017. The Obama administration, during its first term, scuttled several Arctic lease sales that were planned for 2009-12 under a Bush-era schedule.
Environmentalists want the 2016 and 2017 lease sales scrapped outright, too. They say development in the Arctic seas—home to polar bears, bowhead whales, and other endangered or fragile species—is too risky.
And looking further ahead, Interior is currently crafting its next five-year plan for oil-and-gas lease sales in federal waters, which will cover the years 2017-22.
The agency faces dueling pressure from oil industry trade groups and environmentalists over whether to include Arctic waters in the plan.