Elizabeth Warren, GOP Rookies Set Up Energy Panel for Pyrotechnics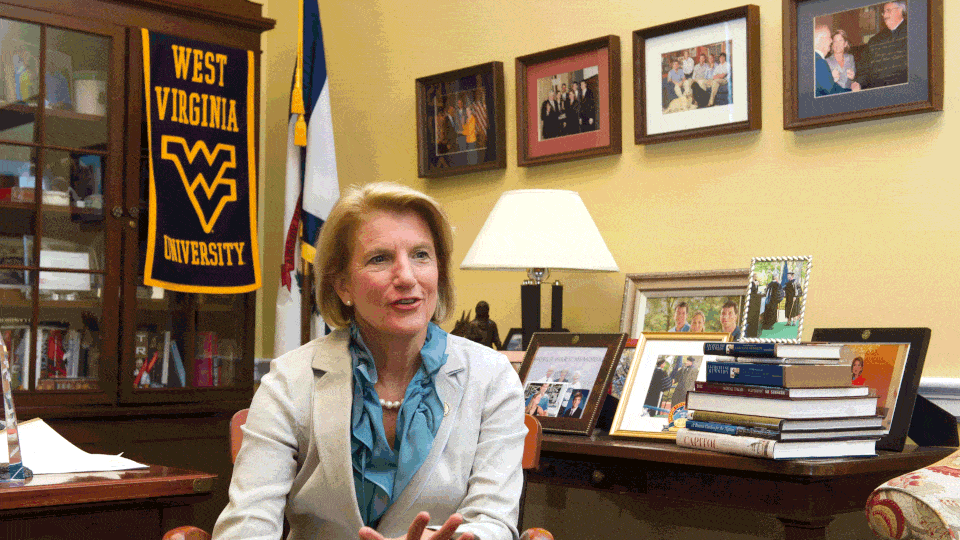 New blood on the Senate Energy and Natural Resources Committee guarantees plenty of fireworks over the administration's climate plan and the nation's oil and gas boom, both of which are expected to be early priorities for the Republican-controlled Senate.
GOP freshmen Bill Cassidy of Louisiana, Cory Gardner of Colorado, Steve Daines of Montana, and Shelley Moore Capito of West Virginia will all join the influential Energy panel, Republican leaders announced Monday. All four campaigned heavily against the Obama administration's environmental rules and are sure to be strong allies of the oil and gas industry.
And they'll square off against Massachusetts Democrat Elizabeth Warren, who also snagged a spot on the panel next year. Warren hasn't made climate or energy much of a focus of her tenure so far, but environmentalists hope that her standing on the committee will push the issue up on her agenda.
With the addition of Warren, the Democratic side of the committee completed its leftward shift. Incoming ranking member Maria Cantwell of Washington replaces oil and gas ally Mary Landrieu of Louisiana (in the last days of the campaign, Landrieu was warning constituents about "a senator from Washington state who's all for windmills and alternative energy"). Moderates Tim Johnson, who's retiring, and Mark Udall, who lost his reelection bid, are also leaving the committee, as are Tammy Baldwin and Brian Schatz. They'll be replaced by Hawaii's Mazie Hirono and independent Angus King of Maine.
The right side of the panel, however, got an influx of fossil-fuel advocates sure to keep their sights squarely on the Obama administration. Gardner—who defeated Udall—would not say during the campaign if humans contributed to climate change, and he has been a staunch ally of Colorado's gas industry. Capito ran against what she called the administration's "war on coal" to become West Virginia's first Republican senator in 56 years (Capito will also head to the Environment and Public Works Committee, which will have oversight of Environmental Protection Agency rules). Daines has likewise backed reduced restrictions on oil and gas development, including an expansion of offshore production.
Cassidy had been promised a spot on the panel if he won and in November issued a statement lamenting that Landrieu had not used it "to stand up to President Obama's assault on our energy economy."
"Louisiana will now have representation on this esteemed committee that's with them, not Barack Obama," he added.
Leaving the committee's GOP lineup are South Carolina's Tim Scott and Nevada's Dean Heller.
Senate leaders have vowed to make energy an early priority in the Senate, headlined by a bill to approve the Keystone XL oil-sands pipeline. They've also vowed to chip away at EPA rules to limit carbon emissions from coal-fired power plants, target ozone regulations, call for faster approval of liquefied natural gas exports, and end the nation's ban on crude oil exports.