A Reading List on the Tragedy of the American Military
Additional reading on the subject of The Atlantic's January/February 2015 cover story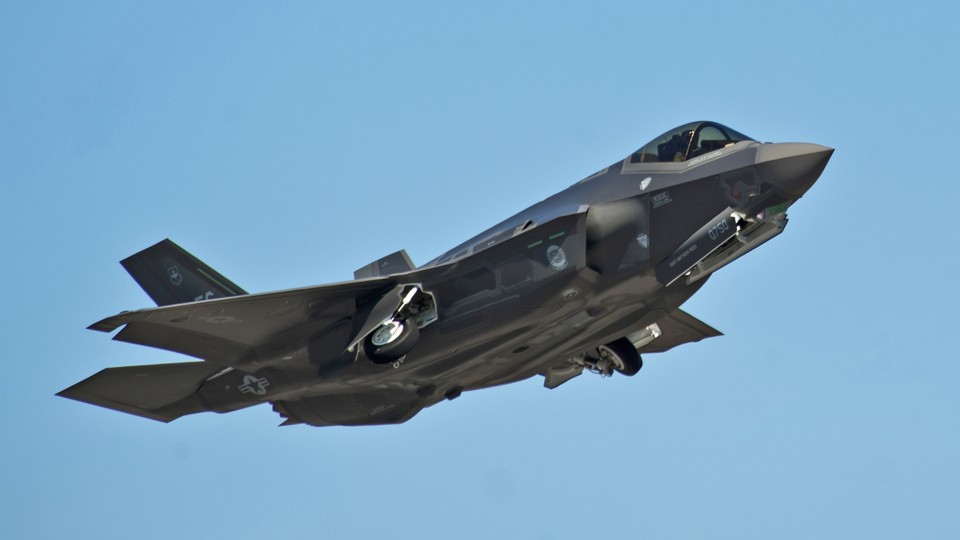 In the January/February 2015 Atlantic, James Fallows argues that a specific example of flawed defense decision-making, under what he calls "Chickenhawk Nation" circumstances, involves the contrasting fates of two military aircraft. One is the Air Force's A-10 attack plane, nicknamed the "Warthog." The other is a multi-service airplane that was originally called the "joint strike fighter" and now is known as the F-35 "Lightning II." The A-10—which is relatively cheap, highly reliable and battle-tested, and designed for the specific task of flying low and slow over a battlefield so as to support U.S. and allied troops—is being phased out. Much of the money is going to what the article describes as the over-budget, past-schedule, too-complex, problem-plagued F-35.
The article points out that the Department of Defense strongly disputes these views, and says that we will offer links to documents pro and con about these airplanes and other relevant defense issues. Here they are:
I. The Gary Hart Commission memo. As the article discusses, in 2011 Barack Obama asked former Senator Gary Hart, who in the 1980s had been a leader in the "defense reform" movement, to convene a small group and offer recommendations on how a reelected President Obama might work lasting changes on the Pentagon. Read the summary memo, "Bending the Arc of Military History."
Hart remained in contact with the administration and in 2014 was appointed a special negotiator for Northern Ireland. But, as the article says, he heard no follow-up on these points.
II. Official arguments in favor of the F-35 and against the A-10
III. Arguments and analyses on the other side, about the importance of the A-10 and the ongoing failures of the F-35