Without Republicans, Obama's Climate Pledge Is an Empty Promise
A GOP Congress don't seem keen to divert billions abroad for climate push.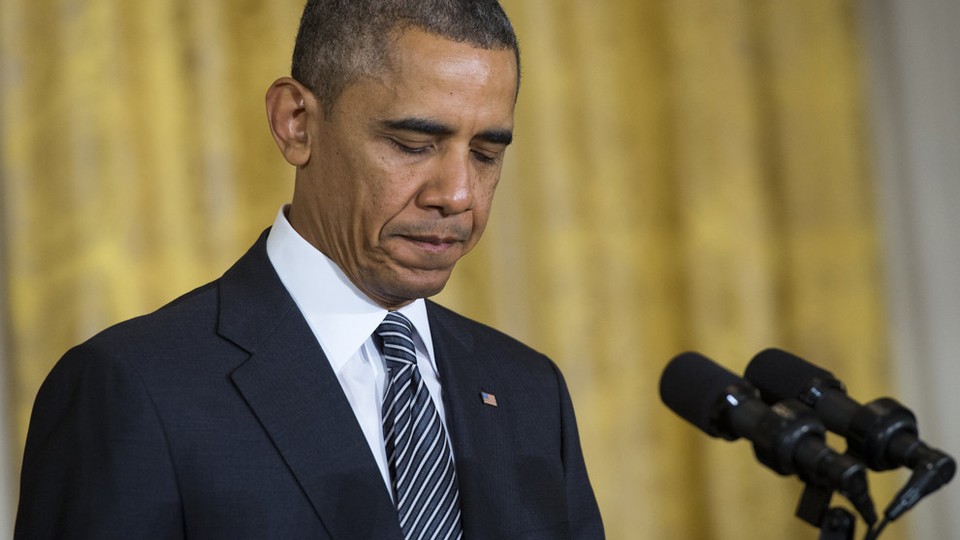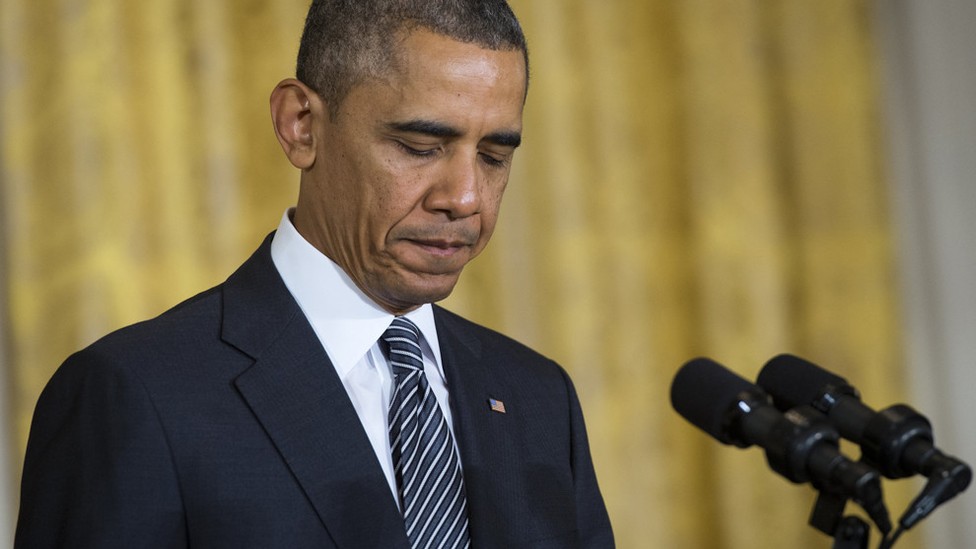 When it comes to President Obama's planned promise to contribute $3 billion to a U.N. climate fund for developing countries, the pledge is the easy part.
Getting Congress to pony up the funds? That might take some doing.
A White House official said that the $3 billion contribution to the Green Climate Fund will be doled out over multiple years and is subject to congressional appropriations. That means it's going to be subject to review by Republicans who want nothing less than to send money to poor countries to fight climate change.
In a statement, Sen. Jim Inhofe, the incoming chairman of the Environment and Public Works Committee, vowed to fight the pledge, which he said was part of a climate-change agenda that's "siphoned precious taxpayer dollars away from the real problems facing the American people."
"This includes getting our nation's debt under control, securing proper equipment and training to protect our men and women in uniform, and repairing our nation's crumbling roads and bridges," Inhofe said, listing priorities for the new Congress. "These are the realistic priorities of today."
Bloomberg last week quoted an aide for incoming Senate Majority Leader Mitch McConnell as saying "On the president's desire to send the U.N. a ton of money, I've never heard the leader endorse that approach." In a statement today, McConnell spokesman Don Stewart said the pledge would be "part of the regular appropriations review and would have to compete with priorities."
"Just because the President announces it doesn't mean Congress will pass it," he said.
The funds would go to a new U.N. Green Climate Fund that leverages public and private money to help developing countries adapt to and mitigate the effects of climate change. Christiana Figueres, who leads the U.N. Framework Convention on Climate Change, has called for an initial capitalization of $10 billion; Japan is reported to have promised an additional $1.5 billion, according to reports, and at least 10 other countries have pledged around $3 billion (See the full spending commitments from every country here).
Appropriating funds for international climate work isn't new—in fact, it was Republican President George W. Bush who first pledged $2 billion to a Climate Investment Fund run out of the World Bank. In his 2008 State of the Union address, Bush said the investment would "create a new international clean-technology fund, which will help developing nations like India and China make greater use of clean energy sources," while also calling for an international climate deal.
The U.S. has also paid out between $800 million and $900 million a year in direct climate spending, largely through a Global Climate Change Initiative established in 2010. That funding runs through the State and Treasury Departments and USAID and goes to clean energy, adaptation, a strategic climate fund, and other global developments. (A May 2013 Congressional Research Service report breaks down the spending.) The total includes roughly $300 million for the Climate Investment Fund, which is due to be paid out sometime in fiscal 2016.
Michael Wolosin, an analyst with Climate Advisers, said that direct spending accounts for only about a third of what the U.S. considers its international climate investment—the government also adds up some clean-energy spending through programs such as the Export-Import Bank and the Overseas Private Investment Corporation, plus indirect climate benefits from biodiversity and food-security programs. (This analysis by Wolosin looks at the GCCI in depth.)
Given all of that, Wolosin said it was likely that direct climate spending would still have to go up by roughly a third. "Whether that happens or not is really about political will and how much the Obama administration prioritizes this," he said.
An administration official said that averting the worst effects of climate change reduces the need for "more costly interventions to restore stability and rebuild" and that building resilience "helps safeguard our investments in many areas." The funds are also expected to create a larger market for domestic clean energy companies.
"If in fact the litmus test for U.S. expenditures is whether it serves the U.S. domestic and foreign policy interests, then this pledge hits that criteria for investing," said Lou Leonard, vice president of climate change for the World Wildlife Fund. "You can think of it as an ounce of prevention is worth a pound of cure. We can either invest now and create a more resilient world "¦ or we can wait, do nothing, and then spend much more to respond to problems as they arise."
The pledge, coming on the heels of Obama's landmark emissions reduction deal with China, seems to position the U.S. as a leader in international climate talks as countries prepare to meet next month in Lima and next year in Paris to hammer out an international deal. The $3 billion commitment is the largest and is seen as a way to nudge other countries to chip in to the fund.
Whether that holds true if a GOP Congress blocks that $3 billion from materializing remains to be seen. The public investments are meant to spur further spending from private companies, and the U.N. hopes to build the full fund to $100 billion by 2020. But having the U.S. fall short of its funding commitment could be a blow.
Karen Orenstein, a senior international policy analyst with Friends of the Earth, said the U.S. contribution was a "legal, as well as an ethical, obligation under the U.N. Climate Convention" and charged that $3 billion was below what was needed, although all that was realistic, given domestic politics.
"Is the entire world supposed to be held hostage to the fossilized thinking of our Congress?" she said in a statement. "Climate-deniers in Congress must get their heads out of the sand and work with their fellow elected officials to appropriate significantly more than $3 billion."